Mark Cavendish relishing chance to represent Isle of Man at Commonwealth Games
Mark Cavendish will relish the opportunity to represent the Isle of Man at the Commonwealth Games.
Last Updated: 22/01/14 1:25pm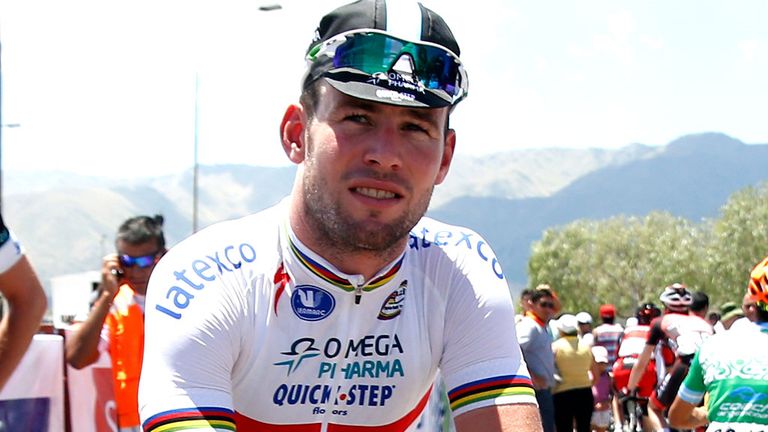 The 28-year-old sprinter won Commonwealth gold on the track in the scratch race in Melbourne eight years ago and is wanting to repeat the feat on the road in August.
He won the British national road race title last summer on the same Glasgow course that will be used for the Commonwealth Games and is also excited by the strength of his Isle of Man team.
"I'm super-motivated for that," Cavendish told The Independent. "It is on the course where I won the British national championships in 2013, and the Isle of Man has an incredibly strong team.
Close bonds
"I love doing it because it is with all my mates, the guys I grew up with. We have been bashing around since we were juniors.
"There is me, Pete Kennaugh, Mark Christian, who was with Sean Kelly's team and now he is with Raleigh, Andrew Roche who rode the Commie Games in India, Joe Kelly too.
"It is not that often you can get to represent the Isle of Man. I'm British and proud to be, but it is nice because I get to be racing with guys I have raced with my whole life."
Cavendish will first be representing his professional team Omega Pharma - Quick-Step at the Tour de France, hoping to extend his record of 25 Tour stage wins.
Tour target
The 2014 edition of the race gets under way on July 5, with the first stage going from Leeds to Harrogate, and Cavendish is desperate to claim victory on a route that is set up for the sprinters and wear yellow, if only for a day.
"If I had to choose one stage of the 21 in the Tour, that has got to be it," he added. "It is my mum's home town, it is designed for a sprint.
"I haven't yet worn the maillot jaune [yellow jersey] and I want to do it. I want to win wherever I race, the team's invested a lot in me. But if there is one race that I can win in 2014, then that would be it."