Tour of Britain: UCI upgrade event to HC status in 2014
The Tour of Britain has received a major boost with the UCI upgrading the race to HC status.
Last Updated: 04/02/14 5:32pm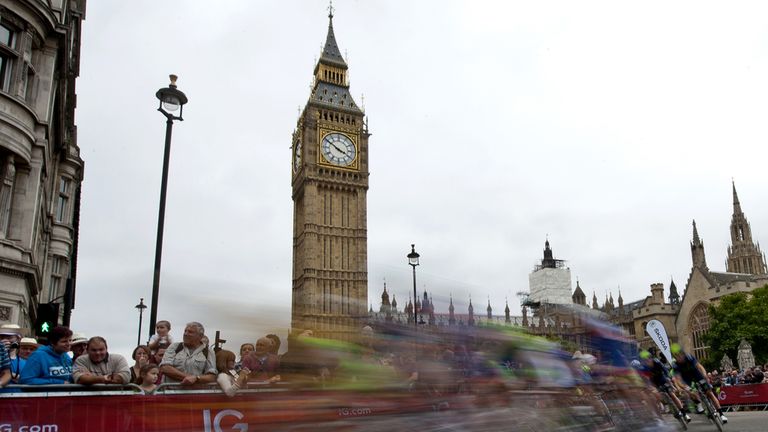 Cycling's world governing body announced the decision on Tuesday, opening the door for more of the world's top teams to participate in Britain's longest-standing professional bike race.
Tour organisers SweetSpot and British Cycling confirmed the decision had been made for 2014 and beyond, putting the race on a par with events such as Tour of California, Tour of Qatar and Criterium International.
The move is recognition of the race's growing reputation on the world stage.
"We are delighted by today's announcement, which comes as a culmination of 10 year's hard work by the SweetSpot team," race director Mick Bennett said.
"The award of 2.HC status is another step forward for The Tour of Britain, and we look forward to this September's edition of the race being the best yet.
"The upgrade is also a reward for the many hundreds of thousands of spectators who have lined the route and cheered on the race over the past decade."
The 2013 Tour was won by Team Sky's Sir Bradley Wiggins. The 2014 edition is scheduled to take place from September 7-14 with further details of the route to be announced in the spring.