Team Sky's Chris Froome has 'nothing to prove' in build-up to Tour de France defence
Chris Froome says he has nothing to prove as he begins the build-up to the defence of his Tour de France title.
Last Updated: 07/02/14 10:02am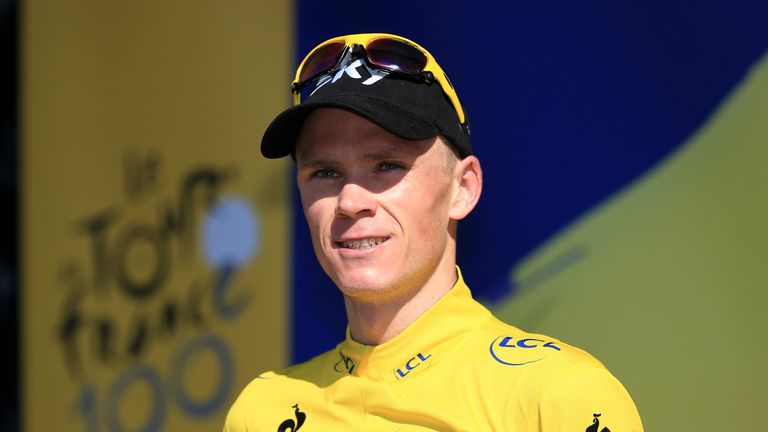 The 28-year-old feels his preparations for last year's Tour were perfect and he will aim to replicate them for this year's race, which begins on July 5.
Based on his experiences of last season, Froome, who has been training in South Africa, feels it will not be a necessity to bank a run of wins in the lead-up to the Tour.
"I'd like to do a very similar build-up to the tour," he said. "I'll get some good blocks of stage racings in and also good blocks of training, one or two blocks up at Tenerife to really try to push the form on.
"As normal, I will try to get to that optimal position for the Tour de France. This year is different in the respect that I don't have to go from February and start winning pretty much everything up to the Tour de France.
"I don't need to prove to people that I can do it. I don't need that experience again to go through leading each race to deal with media and all the pressures that come with leading a team.
"I'd like to think I've ticked that box last year. The main goal is just to get ready for the tour, certainly if I can pick up a few victories before the tour that would give people a lot more confidence and tell me that I am on the right path.
"I think the biggest rival at the moment is shaping up to be Vincenzo Nibali or Alberto Contador."