Olivier Kaisen forced to retire from professional cycling aged 30 due to heart problem
Belgium's Olivier Kaisen has been forced to retire from professional cycling due to a heart problem.
Last Updated: 11/02/14 11:23am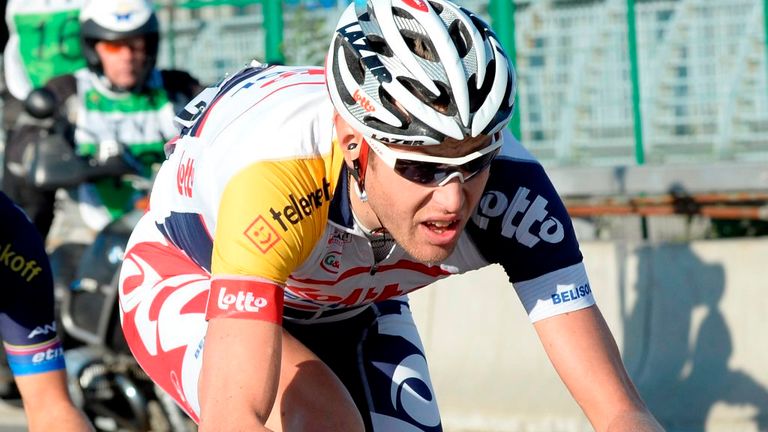 The 30-year-old suffers from an aberration in his cardiac rhythm and doctors have advised him to quit the sport.
The issue was first detected in a mandatory heart examination last November and although Kaisen was initially cleared to continue racing, it reared its head once again at last month's Santos Tour Down Under in Australia.
He abandoned the race after three stages and further tests in Belgium confirmed he would be unable to resume his career.
Kaisen, who was starting his ninth season with Lotto Belisol, said: "I had loved to race a few more years, but I have to listen to my body and respect the conclusion of the doctors, even though this is very hard.
Feeling lost
"I had never thought that someone else would decide about the end of my career. At the moment I'm a lot at home with my wife and son Jussi. I get lots of support from the team, friends and family, but still feel a bit lost.
"There are worse things in life, but cycling has been part of my life for more than 20 years. I have no idea yet how my future looks like, I only got the news a few days ago and want to let it all sink in."
Kaisen rode as a domestique for the majority of his nine-year professional career, with his best result being fifth overall at 2011's Tour of Beijing.
Lotto Belisol team manager Marc Sergeant said: "In the name of myself, all staff members and all riders I deeply want to thank Oli for all generous efforts as part of the team, for his numerous kilometers at the head of the bunch, for his personality and character within the team.
"Health problems are disastrous for a sportsman, but at the moment when it's live-threatening, sport is of secondary importance and only the human side counts."