Cycling Independent Reform Commission appeals for testimonies in doping investigation
The independent commission set up to investigate doping in cycling has appealed for witnesses.
Last Updated: 11/02/14 4:52pm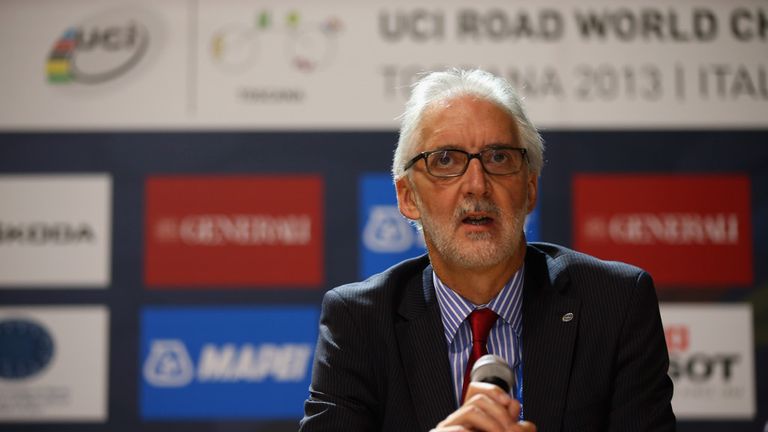 The Cycling Independent Reform Commission (Circ) was established last month by new International Cycling Union (UCI) president Brian Cookson.
Over the next year, it will look into the "processes and practices" of doping in cycling between 1998 and 2013 and investigate allegations of corruption within the UCI.
In his first public statement, Circ chairman Dick Marty said: "We will treat all witnesses fairly, and so I urge anyone in the cycling community with information that can help our investigation to come forward.
"The primary purpose of our investigation is not to punish doping offenders but to learn from the past so we can help ensure a better future for cycling."
Circ is funded by the UCI but will operate autonomously. It confirmed on Tuesday that it has the authority to "propose reduced sanctions" for anyone who admits to an anti-doping rule violation.
Under its Terms of Reference, though, the commission cannot propose reduced punishment for individuals already serving a suspension. This means that should Lance Armstrong testify, Circ cannot offer a reduction in his lifetime ban in exchange.
There is a loophole, however, as the Terms of Reference also state that the commission can recommend "ad hoc" reductions in sanctions for banned individuals if approved by the original sanctioning body, the World Anti-Doping Agency and the UCI.