Chris Froome hopes to silence doping doubters with another dominant season in 2014
Chris Froome hopes another dominant season will dispel lingering doubts over his credibility.
Last Updated: 14/02/14 5:44pm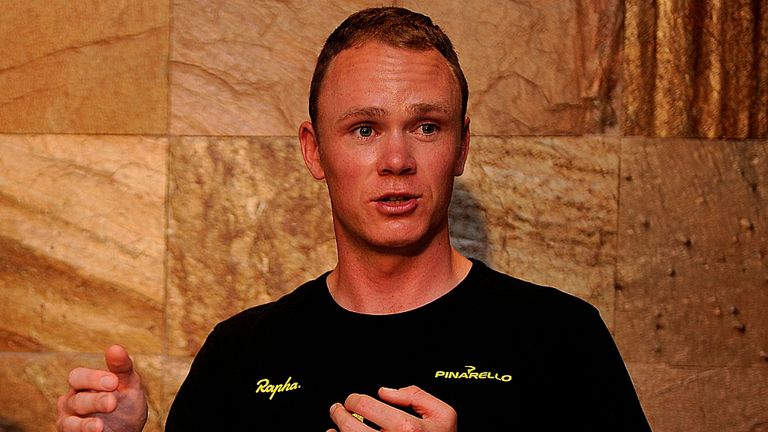 The 28-year-old Briton won four stage races in the build-up to a resounding triumph at the Tour de France last summer, but faced persistent questioning about doping.
Froome reacted angrily to his sceptics at the time and now fears the doubts will resurface should he fail to once again dominate stage racing in 2014 and beyond.
He told teamsky.com: "I want to back up everything I achieved last season and prove to people that I am a legitimate champion.
'Massive motivation'
"Especially in this era of cycling, there is so much doubt around what we are doing and I sincerely want to prove to people they can believe in this sport again, believe in me, and believe in Team Sky.
"I hope last year is not going to be a one-off for me because of that would raise doubts. I want to back up my results for the next five years at least to prove that nothing was a fluke. My results will stand the test of time and I want to erase any doubt about them - that is a massive motivation."
Froome will open his 2014 campaign at next week's Tour of Oman, a six-day event that he won last year to set the ball rolling for his Tour de France victory five months later.
The race includes two mountain stages and has consequently attracted a top-class field of riders who could rival Froome at the Tour, including Vincenzo Nibali, the 2013 Giro d'Italia winner, and Joaquim Rodriguez, who finished third at last year's Tour.
Oman aim
Froome will be expected to challenge for overall victory once again, but insists the pressure on him to perform is less than it was 12 months ago.
"I wouldn't say I have the same kind of pressure that I had last year for Oman," he added. "I'm a lot more relaxed coming into this season, but at the same time I feel just as eager and just as motivated to get stuck into the racing.
"Oman is always a place where you don't quite have the same kind of pressure as in Europe in terms of the press and thousands of spectators. But it is certainly going to be a high level of racing and from the competitors who are lining up there, it is shaping up to be a pretty tough race.
"I have felt good in training and I'm certainly hoping to have a good first outing."