Sir Dave Brailsford to review British Cycling role after Track Cycling World Championships
Sir Dave Brailsford will review his role at British Cycling amid concerns he is spreading himself too thinly.
By Matt Westby
Last Updated: 16/02/14 11:16pm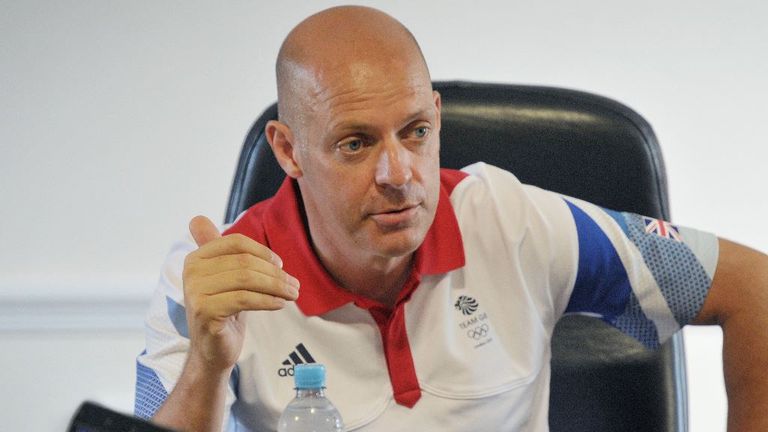 Brailsford is also the chief of Team Sky and currently splits his time between the two squads, both of which have enjoyed consistently high levels of success under his stewardship.
However, with Team Sky bidding to win a third consecutive Tour de France later this year, Brailsford has found the team's growing status in world sport has placed additional demands on his time.
He has already "stepped back" in his day-to-day involvement with British Cycling to compensate, proving instrumental in last year's appointment of a programmes director, but feels it is necessary to review his remit once again.
"It is getting more and more difficult and I think, post-worlds, it is always a good time to sit back and review and see where I am at," Brailsford said.
"The size of the challenge in Team Sky has grown over the last few years. Having won the Tour twice, it has put us on the map globally, and it feels like a bigger challenge.
Concern
"The thing that I am concerned about is to make sure that the Great Britain cycling team is in the best possible shape going into Rio [2016 Olympics].
"If I was occupying a certain space, but for whatever reason I didn't feel like I was optimising what I could do, then I would change my role.
"It is nothing drastic. It is just a question of continually managing and evolving the situation. I don't want to get to the point where I feel that I am getting stretched so broadly that I am diluting my own impact. I wouldn't be happy with that."
Brailsford is now in his 15th year with British Cycling and steered the country to eight gold medals at both the 2008 and 2012 Olympic Games.
In between, he set up Team Sky in 2010 to challenge for honours on the road, and has seen the team win back-to-back Tours de France and a host of other stage races.
With the dual workload now taking its toll, Brailsford has chosen British Cycling as the role he will review because of the organisation's wealth of coaching experience.
Experience
"The experience of the staff and the coaches here [at British Cycling] has grown, so we have got a much more experienced group," he added.
"We have bolstered the team, we have brought in a programmes director, who manages day-to-day programmes of the operation.
"We have Shane [Sutton] as head coach. We see things very much the same way. On a day-to-day basis, he is here managing that side, so the nature of my role here is changing."
Another reason why Brailsford has opted to review his role at British Cycling rather than Team Sky is the fact that track cycling has a far less demanding schedule.
He explained: "The wavelength at British Cycling is in four-year periods, whereas within Team Sky, it is a bit more like an annual sporting season, where we have the Tour de France every year, so it is like having an Olympic Games every year. That demands a constant level of focus and attention."
The Track Cycling World Championships take place in Cali, Colombia, from February 26 to March 2.