Brian Cookson: Uncertainty over 2015 Track World Championships will be resolved
Brian Cookson has insisted the uncertainty surrounding the 2015 Track World Championships will be resolved.
Last Updated: 03/03/14 11:20am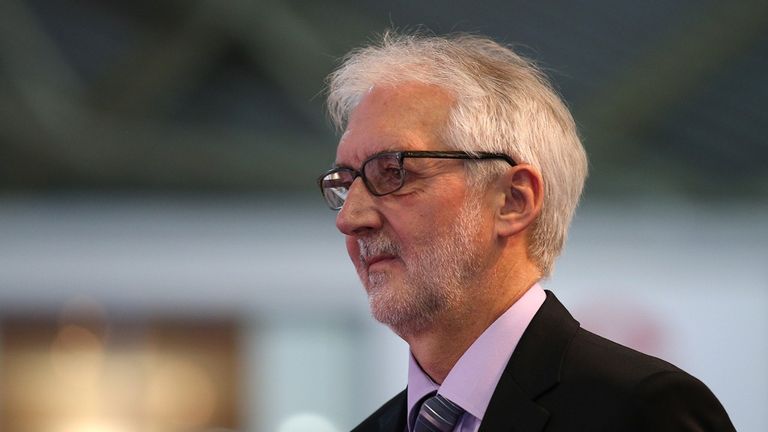 The calendar for the 2014/15 Track Cycling World Cup series is still to be revealed and the venue for next year's World Championships is unknown. London's Olympic Velodrome will host the 2016 event.
It is understood a return to Melbourne, the world championships hosts in 2012, is possible, depending on receiving the financial support of the state of Victoria, and Aguascalientes is another potential host.
The Mexican velodrome, which is at altitude, hosted last December's Track Cycling World Cup meeting, which saw a host of world records smashed.
'Real-world problem'
Cookson said: "We have a number of proposals now on the table and we will be making a decision very shortly about that.
"It's not ideal, but it's a real-world problem. The real-world problem was that there weren't any bidders coming forward.
"The ones that were interested originally had withdrawn, so we are now proactively looking and talking to people and I'm optimistic that we will get a solution in time so everyone will be able to book their flights."
The concern is not about the world championships themselves, but the lead-up to them, as the World Cup series carries qualification points for the event, and the 2016 Rio de Janeiro Olympics themselves.
Re-think
Riders must also qualify for world cups through lower-profile meets throughout the summer.
Meetings in the next two months will determine the full calendar, but federations have expressed a desire for the 2014/15 season schedule to be known in full by May at the latest.
Cookson hopes to ensure the uncertainty does not happen again.
"We are going to look at the process by which we have been inviting tenders and bids for world cups and world championships, particularly on the track, where we seem to have had a problem of getting sufficient people interested," he added.