International Cycling Union to strengthen anti-doping operations after independent audit
The International Cycling Union will strengthen its anti-doping operations following an independent audit.
Last Updated: 06/03/14 12:50pm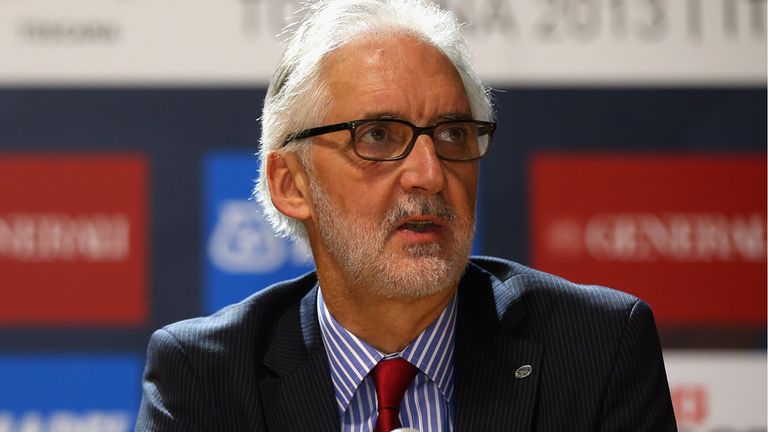 The audit was commissioned by UCI president Brian Cookson following his election last September and investigated the work of the Cycling Anti-Doping Foundation (CADF), which takes care of anti-doping for the UCI, and the Legal Anti-Doping Service (LADS), which looks after the management of test results.
It was carried out by the Institute of National Anti-Doping Organisations (iNADO). Of the nine "urgent" recommendations, the key areas for improvement or change were:
- Advance-notice testing should be eliminated.
- UCI and CADF rules and procedures must be altered to align them with the revised World Anti-Doping Code.
- UCI rules should be reviewed to ensure it respects CADF's authority in the carrying out of doping controls and does not issue instruction to CADF.
- The system of referring doping violations to national federations should be reviewed.
- A Therapeutic Use Exemption Committee should be established.
'Necessary changes'
iNADO also recommended improvements in risk assessment, the auditing of sample collectors, and communications between CADF and LADS.
However, it was happy with the biological passport programme and results management procedures.
In a UCI statement, Cookson said: "I was pleased that the audit found that the biological passport programme is outstanding and that results management is excellent.
"The UCI will now make the necessary changes to policies, structures and procedures in order to further improve the programme and ensure compliance with the 2015 WADA [World Anti-Doping Agency] code."
The audit was carried out separately to the work of the Cycling Independent Reform Commission, which is investigating doping in cycling and allegations of wrongdoing in the UCI.