Sir Bradley Wiggins happy playing support role for Team Sky at Tirreno-Adriatico
Sir Bradley Wiggins is enjoying playing a supporting role for Team Sky in the Tirreno-Adriatico.
Last Updated: 13/03/14 10:40am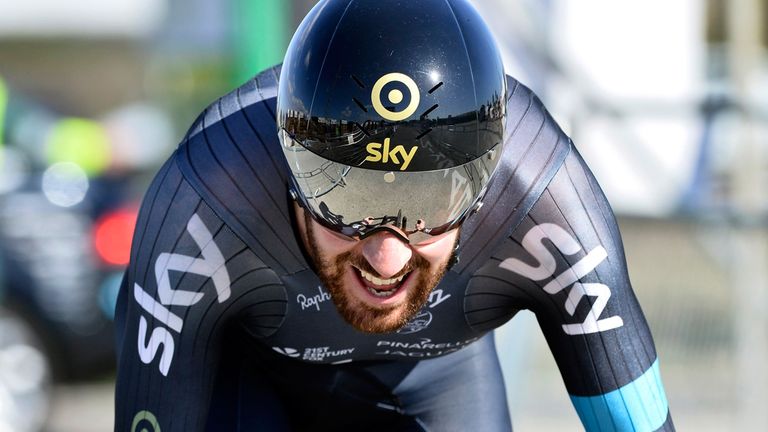 The Tour de France and Olympic champion says his year is going well so far and he is loving being around the team.
"Everything is going really well for me, the training has gone well - January, February and March," Wiggins told Sky Sports News.
"I am enjoying it. I have said a few times I'm not carrying the can anymore, so it's a long more relaxed now really.
"I just enjoy being round the team, doing a job and I kind of get a lot of pleasure from other people doing well, especially when you are playing a part in that.
"It's just as enjoyable as winning in some ways; it certainly carries less pressure with it."
Wiggins said he was disappointed that fellow Tour de France winner and Team Sky team-mate Chris Froome was forced to miss the race in Tuscany due to a back injury.
He added: "I think all of us in that Tour team, the more we can race together and do what we do on the climbs, I think it just installs confidence in everybody.
"You race so much together, you get to know exactly what someone is going to give on a climb, so I think it's a shame that Chris wasn't here, but hopefully he will be back next week in Catalunya."