Dame Sarah Storey determined to continue para-cycling success
Dame Sarah Storey will continue to chase para-cycling success despite the demands of motherhood.
Last Updated: 26/03/14 2:46pm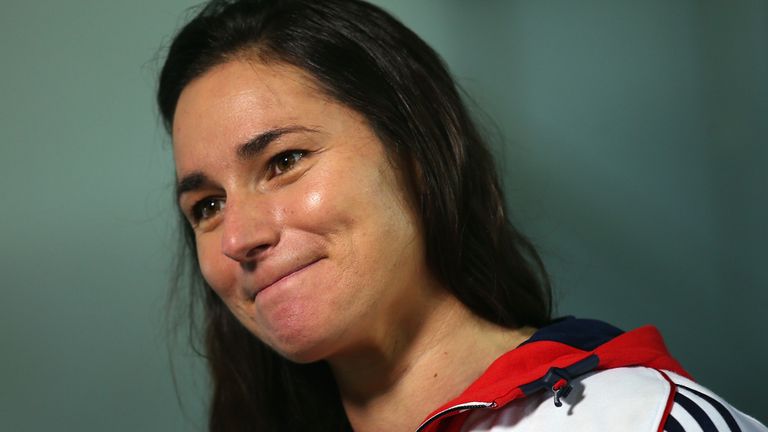 The 36-year-old famously racked up an incredible four goal medals at the London Paralympic Games in 2012 before taking a year away from the sport to give birth to a daughter, Louise.
Storey insists she lost none of her motivation during her sabbatical and is raring to go ahead of leading an 11-strong Great Britain squad at the World Championships in Aguascalientes, Mexico.
She said: "I think every athlete who has been to more than a couple of Games wonders if they will still have the drive and having a year out helped me to really think about what happened in London.
"It helped me recalibrate my goals because I produced something that was beyond my wildest dreams and the pressure to perform is no longer there because I have proved myself and can look to the future in a more relaxed way.
"Obviously there are bigger and more important things in my life now - baby Louisa is amazing and I would do anything for her, and one of the things I can do to help provide for her is to ride my bike very fast.
"I produced my best ever performance on a road time trial bike last weekend in terms of power output, so that was a bit of a shock. I didn't think it would happen so quickly but the early signs are that my form is coming back."