Amstel Gold Race 2014 Guide
The Ardennes Classics begin with a bang as the best one-day climbers in the world tackle the Amstel Gold Race.
Last Updated: 20/04/14 10:33am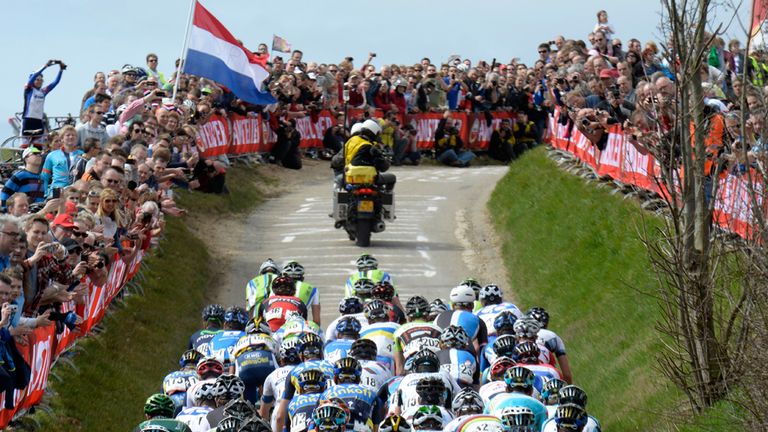 The first of three Classics in the space of a week, the race sets the ball rolling before the riders head for La Flèche Wallonne and Liège-Bastogne-Liège.
The 251.4-kilometre parcours, based in the Limburg region, was amended last year but stays the same this time around, with the finish line being set back 1.8km from the top of the infamous Cauberg climb.
The route boasts 33 climbs and criss-crosses the hills to the east of Maastricht. Narrow, twisting roads place a premium on being up towards the head of the peloton, particularly ahead of the last of four ascents of the Cauberg, which is often a decisive factor in the race.
WorldTour points will make this race fiercely contested, with high speeds often leading to bottlenecks and crashes in one of the most spectacular one-day events of the year.
Route
The race is split up into four sectors, all of which are differently sized loops ending in Valkenburg on the Cauberg.
The second circuit, out and back to Vaals to the south-east, is the longest and contains 16 climbs that, although too early to create significant splits, will no doubt prove taxing on the legs.
The third sector heads out in a similar direction and although it is significantly shorter, it takes in nine climbs in quick succession that will see weaker riders dropped as the pace is ramped up ahead of the crucial final loop.
In the fourth and concluding sector, tactics will come into play and the presence of team-mates close by could prove crucial as those squads with their eyes on victory fight frantically for position ahead of the decisive climb of the Cauberg and the subsequent dash to the finish line.
Key section
The final sector will see the riders tackle the Geulhemmerberg, which is 970m long with a gradient of 7.9 per cent, before the Bemerlerberg (900m long and 7% gradient) offers the one last chance to attack ahead of the Cauberg.
The riders will have faced a stern fight just to get to this point in contention, but the crux of the race is still to come. With a maximum gradient of 13 per cent half way up, the Cauberg will make or break the challenge of the remaining candidates for glory and even after they have crested its summit, a short stretch of flat still awaits before the finish line, so keeping energy in store even after the climb is imperative.
TV coverage: Live on Sky Sports 2 between 1300-1600.