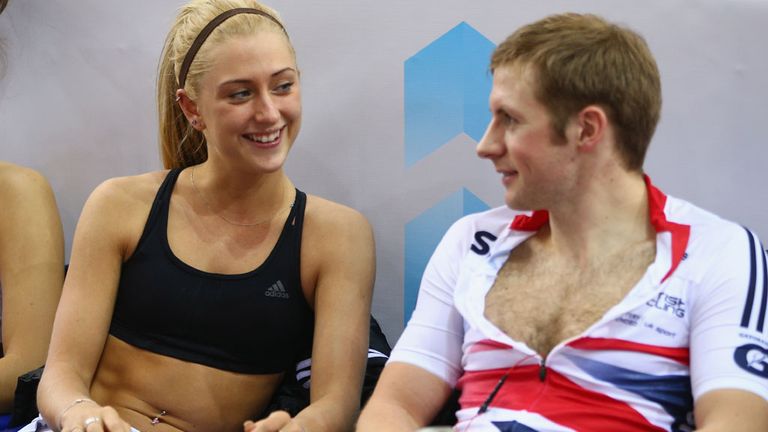 Jason Kenny says it should be an interesting year for British Cycling, now that Shane Sutton has replaced Sir Dave Brailsford as technical director.
The latter left his post after orchestrating a decade of success for the British track and road teams that has yielded a string of world and Olympic titles.
Kenny, a winner of three Olympic gold medals from Beijing and London, says the pair are 'complete opposites' and the 26-year-old from Bolton is looking forward to the Sutton-era.
He said: "In some regards Shane is very good. He's a good motivator and is very good with people.
"It's just whether he has the capacity to let people do the jobs that Dave did.
"It will be interesting to see how it works in the future. My hunch on how it will work out? I honestly don't have one.
"If Shane commits to it, he's capable of doing a good job, there's no doubt about that.
"The danger is that he spreads himself a little bit thin with the various other projects he has on.
"If he can focus on British Cycling and give it the attention it needs, then we'll have a solid leader in Shane.
"Only time will tell. We'll know in a year or so if we'll crash and burn or if we'll rise back to the top.
"Shane's the complete opposite of Dave. Dave's a hands-off, stand back and let everyone do the job, Shane's like a bull in a china shop."
As for Brailsford's departure, Kenny added: "Dave leaving was inevitable really. He did such a good job before Beijing in setting up a really good team that it basically ran itself for six years."
Laura Trott, who won two gold medals at London 2012, also has a take on the switch over: "Dave leaving is sad because he was there for a long time and he changed British Cycling into what it is now.
"But he hasn't actually been around that often recently. For the last two years he hasn't been at a World Championships.
"Shane has been there so it makes sense for him to take over the job and give it 100 per cent.
"I think Shane will do a really good job, I feel like he made a lot of the decisions anyway, although they had to be seconded.
"I'm not sure the environment will change that much. Since London 2012 Dave hasn't been around that much and the team has been successful."