Edvald Boasson Hagen agrees to join MTN-Qhubeka after five years at Team Sky
Last Updated: 27/08/14 6:54pm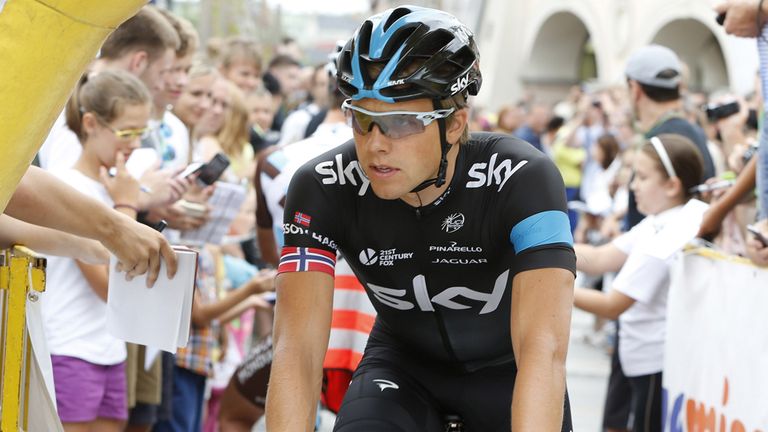 Edvald Boasson Hagen will bring to an end a five-year spell with Team Sky at the end of the season after agreeing to join MTN-Qhubeka on a two-year deal.
The 27-year-old Norwegian was recruited by Team Sky for their inaugural year in 2010, but will spend the 2015 and 2016 seasons with the second-tier South African squad.
Boasson Hagen, who is an all-rounder, won two stages of the Tour de France in 2011 and was part of Team Sky's Tour-winning squads in 2012 and 2013, but has not registered a win since June last year and has suffered an injury-affected 2014 campaign.
"It's been five great seasons with Team Sky, but the time has come to seek new challenges," Boasson Hagen said. "MTN-Qhubeka has a very good platform and a framework that fits me well, so I'm sure this is a very good choice for the next seasons."
Tour de France goal
MTN-Qhubeka, who were formed in 2007, stepped up to the Pro Continental Tour last year and are currently making their Grand Tour debut at the Vuelta a Espana.
Boasson Hagen revealed he has chosen them despite receiving offers from top-tier teams.
He added: "I have had several options for the future, among them also WorldTour teams, but after some consideration, this is the team I most of all want to ride for.
"They are upgrading the team for next season, but already this year they have received wildcards for most of the races I would like to do next year. They are targeting the Tour, so I feel safe about the race programme."