Mark Cavendish: Cycling is one of the cleanest sports around
Mark Cavendish told Special Report that cycling has left its doping past behind and is now a clean sport.
Last Updated: 06/11/12 4:52pm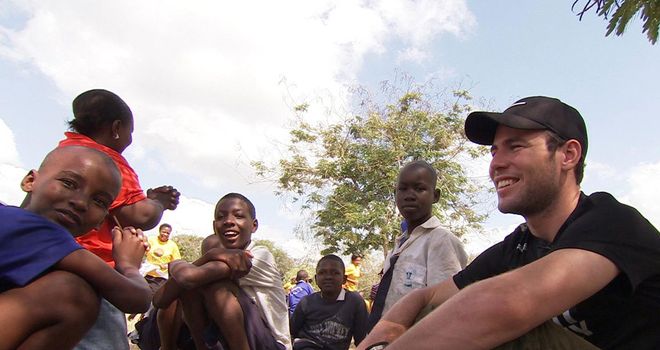 Cycling has gone through a dark couple of months, with its reputation hugely damaged by the Lance Armstrong revelations.
However, Cavendish told Special Report that the work being done to expose the cheats shows the sport is fully committed to getting clean.
"Cycling is moving on but people are trying to drag the past back," said the 27-year-old.
"There is nothing happening now. Everyone knew what it was like in the past, and because of that it's getting tarnished again.
"The same question I always get is how cycling can move forward. Well it is moving forward."
Cavendish feels cycling's reputation is being tarnished by people who don't know enough about the sport.
"There are people who say cyclists and then pretend to inject a needle in their arm. That's a stupid close-minded view on it," he said.
"Cheating happens everywhere; in every sport, in every country, in every aspect of life. There are going to be journalists who cheat to get a better story.
"If you put the time, the effort and the money into catching the cheats, you will do it. Cycling does that, and it also brings up stuff from the past to do it.
"It's not fair to say it's a dirty sport. In my mind I think cycling is one of the cleanest sports because it catches the cheats and throws them away."