Seven Deadly Sins
We review the new book from David Walsh charting his 13-year crusade to expose Lance Armstrong.
Last Updated: 03/01/13 9:16pm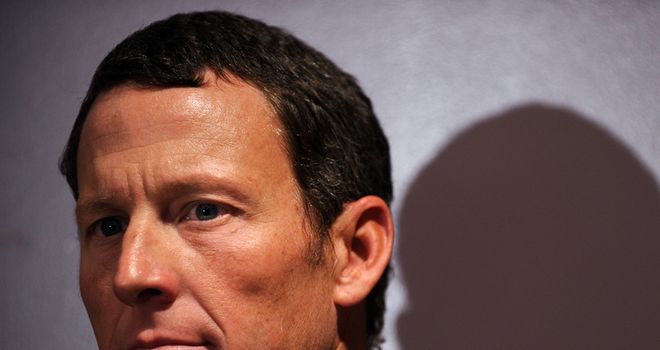 Right the way through his seven-year 'winning streak' at the Tour de France, Lance Armstrong was hounded by a small band of journalists he loathingly referred to as trolls. David Walsh was the head troll.
From Armstrong's first Tour win in 1999 through to his eventual downfall in 2012, Walsh was there offering a sceptical take on his achievements when the majority of his contemporaries chose to champion the supposed saviour of cycling.
His commitment to exposing Armstrong became something of an obsession and finally, now vindicated, Walsh is able to divulge his story.
It is a murky story that tells of covered up positive blood tests, widespread drug trafficking, and even an alleged doping admission from Armstrong himself while lying in his hospital bed in 1996.
Evidence like this, and sworn testimonies from several people who had been close to Armstrong, spurred Walsh on to expose sport's greatest cheat years before USADA published their 'Reasoned Decision' last October.
"I don't regret it happening," Walsh told Sky Sports in a recent interview. "I hope to continue working in journalism for another ten, 15 or even 20 years more, but I know I have had the story of my life. I could live to 150 and there will never be a story that will captivate me or engage me like this one."
Along the way Walsh received threats from Armstrong's agent, was ostracised by his contemporaries, and the L.A Confidentiel book he co-wrote with Pierre Ballester in 2004 never saw the light of day in the UK after drowning in a sea of litigation.
Enjoyable reading this is not, but essential nonetheless for anyone with a remote interest in a sport which has seen more ups and downs over the last two decades than a winding Alpine pass.
Everything is laid bare, from Walsh's first doping encounter in 1984 when he heard pills rattling in Sean Kelly's pocket just hours before he failed a drugs test, through to Armstrong's eventual demise at the end of last year.
In between are the friendships he forged, the alliances he made, and the myriad of troubles he encountered in his pursuit of cycling's biggest star.
The depth and the extent of the doping empire which Walsh uncovered is shocking, and you almost have to admire the way Armstrong's tyrannical rule kept so many people so quiet for so long.
The book's only downfall therefore, is its relatively rushed conclusion. After introducing Floyd Landis into the equation, Walsh devotes just one chapter to the events which led to Armstrong's ultimate downfall, and he barely mentions many of the other team-mates who belatedly testified against him.
This hints at a writer rushing his manuscript out to capitalise on the Christmas market, and the congratulatory concluding chapter with verses from several of Walsh's contemporaries means Seven Deadly Sins goes out with more of a whimper than a bang.
That said, if you don't have the time to read USADA's 1000-page 'Reasoned Decision' document - or the inclination to translate L.A Confidentiel into your mother tongue - then there is no better book to highlight "the most sophisticated, professionalised and successful doping programme that sport has ever seen".
For that, and his courageous 13-year quest for the truth, Walsh must be commended.
Seven Deadly Sins - My Pursuit of Lance Armstrong by David Walsh is published by Simon and Schuster UK and priced £18.99 in hardback