Sir Dave Brailsford Q&A: Getting back on track
With speculation growing over his future following the Track Cycling World Championships, British Cycling's performance director talks about the plans for both himself and the team
Last Updated: 24/03/14 6:01pm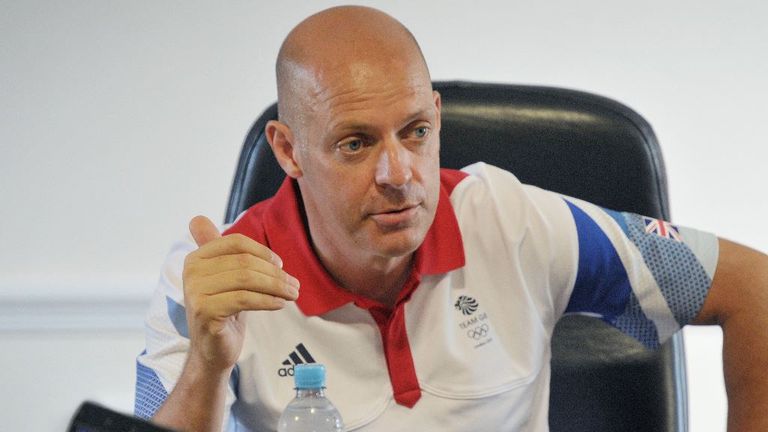 After a disappointing Track Cycling World Championships in Colombia, British Cycling performance director Sir Dave Brailsford is reviewing not only his riders, but also his own position.
Britain ended the championships with five medals, their worst haul since failing to win any in Bordeaux in 1998.
The performance of the British men was the biggest frustration as they drew a blank, with the team pursuit riders, in particular, coming in for criticism after a below-par showing saw them finish eighth.
Brailsford, though, believes that there is no reason to panic with another two years until the Olympics, and has backed head coach Shane Sutton as the best man to continue to lead the team.
I do think it's fair to say that the men's team pursuit was a disappointing performance. Nobody could deny that.
Sir Dave Brailsford
Firstly, what did you make of the team's showing as the world championships?
I thought there were some very good performances all in all, but there were some areas for improvement, as you would expect halfway through an Olympic cycle, and I think there was some disappointment, particularly how the men's team pursuit performed at the championships. But, all in all, we've got a very young squad, they're performing to a very high level for their age and I think we have great opportunities to develop, and if we can work hard between now and Rio then I'm very confident we can have a very competitive team again.
It was obviously a disappointing championships for the men's team, failing to collect a single medal. How do you rate their chances of success at the Olympics in Rio?
If you break it down into its individual parts, I've got every confidence that Jason Kenny will be performing among the best, as he has done for a while now, when it comes to Rio in the individual sprint competition.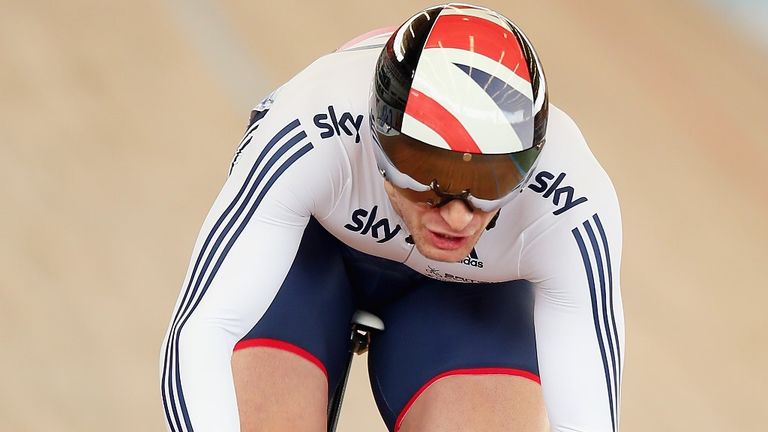 Also in the individual keirin competition we have him and he also looks very, very strong in that event, so we've got no real concerns in and around Jason. He's been at the level before. Of course, in the sport the level moves on all the time so he has to continue to work, but he's an Olympic champion, a world-class athlete, so it's just a case of getting him moving forward and right on the day.
In the men's team sprint event, of course, we lost Chris Hoy there, which is a huge blow for us, but the interesting thing from the world championships is that, actually, out of the three riders, Philip Hindes, who did the first lap, did the fastest lap of the competition, so that's a positive.
Jason and Philip got two-thirds of the way through the event actually right on the same time, right on the money, as the team that won. Where we are still developing is where Chris used to ride, which is "man three", and now we have a young rider who is developing in that position, Kian Emadi, and he's learning and he's developing. He's developing quickly.
I think that people should recognise the input of Shane Sutton as the head coach and what a brilliant job he has done and continues to do.
Sir Dave Brailsford
It wasn't quite enough to get us on to the podium this time round, but the trajectory is good and if he continues to learn, develop and work hard and continues to progress then I think we'll have a competitive team in the team sprint. So I think on the sprint side of it, looking at those three medals there, I don't think we have any real concerns. Obviously we have to work hard but there is no crisis.
On the women's sprint side, we all saw that they did well and we've got developing talent there, and on the endurance side of things, I think Ed Clancy's proven that when he's fully fit and ready, on the two days he's very competitive in the omnium and I think he'll continue to be so.
But I do think it's fair to say that the men's team pursuit was a disappointing performance. Nobody could deny that. So I think that's where we go back to the drawing board. We're doing our debriefs and rider reviews and all the rest of it and we'll be seeing how we can move forward in that event in the next two years to make us competitive for that medal – and I'm very confident that we will be.
Sometimes you learn more lessons when things don't go well then when they always do go well, so I think that was an important point to take from the world championships. There was some really good learning there in terms of the preparation, the running and the actual performance on the day in the team pursuit.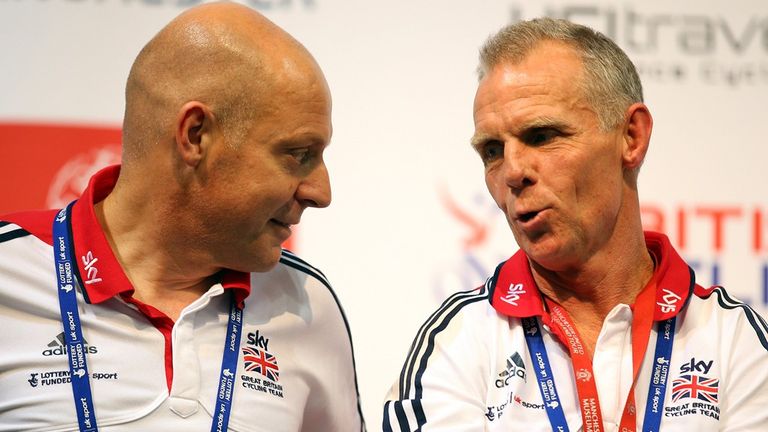 We'll be looking at that, but I firmly believe that we have the riders and the backup staff and the determination to make sure we'll be competitive come Rio.
I think that people should recognise the input of Shane Sutton as the head coach and what a brilliant job he has done and continues to do. I think in him we still have a truly world-class coach who leads the programme and I think that's vital.
Speaking of Shane Sutton, he made a comment after the championships that the younger men's team pursuit riders aren't as talented as the likes of Ed Clancy and Geraint Thomas, who have gone before them. Would you agree with that?
Ultimately, success isn't just down to talent. It isn't just down to hard work or commitment. It's a function of both. So really you need talent times commitment and the outcome, if you get very high, good talent times high levels of commitment and sacrifice and doing what it takes, then you've got a good chance of success.
Therefore, if you've got a lower level of talent but a lot of commitment, you can get to a high level or if you have a big, big, big talent and slightly less commitment you can still perform to a high level, but ultimately you need that talent and commitment equation to work.
I think from my point of view, we do have the talent in Great Britain to be competitive in the men's team pursuit. It's now a question of making sure the commitment is there, the support is there and really go on a journey and get some momentum into that side to make things as optimal as can be.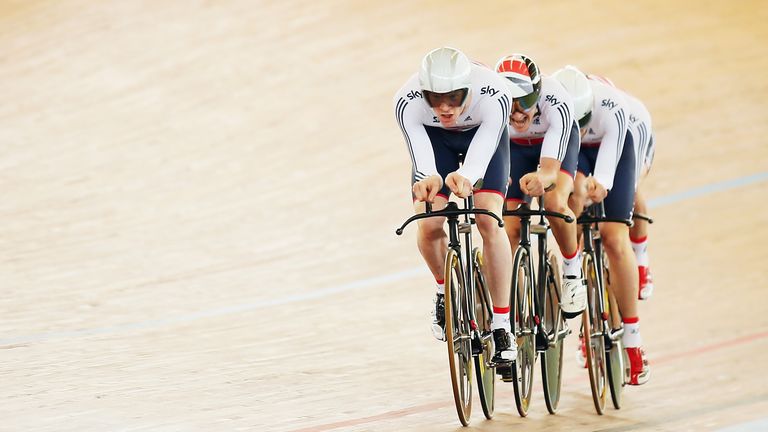 You've said that you will be reviewing your position within British Cycling in the aftermath of the world championships. Have you made any decision yet?
We've met, we've looked at what it is going to take to perform. And when we actually break it down, it's a relatively small number of athletes that we'll take to Rio, so the question is: what's the best structure, the best coaching structure, to be able to get the absolutely best quality of support and input into that group to give them the best chance of success and, for us, to get the best chance of medal success?
I think sometimes you do have to step back and look at all your structure and say, 'Is this the most optimal structure for the situation that we find ourselves in now?' I think that's what I was talking about in terms of looking at how we might be able to make sure that we align ourselves in a way that the whole structure is as optimal as it could possibly be. That's a process that we're in the middle of right now.
Chris Boardman has stated his belief that the British Cycling performance director role should be a full-time job…
Chris is totally entitled to his opinion but, like I say, we're working our own debrief and looking at how we think things should be done. I'm pretty sure that we've made some pretty good decisions in the last 15 years and I'm sure we'll make the right decisions here.