Sir Dave Brailsford: Still striving for success
Despite having won almost every major honour available to him in the sport, the head of British Cycling remains hungry for more
Last Updated: 25/03/14 5:03pm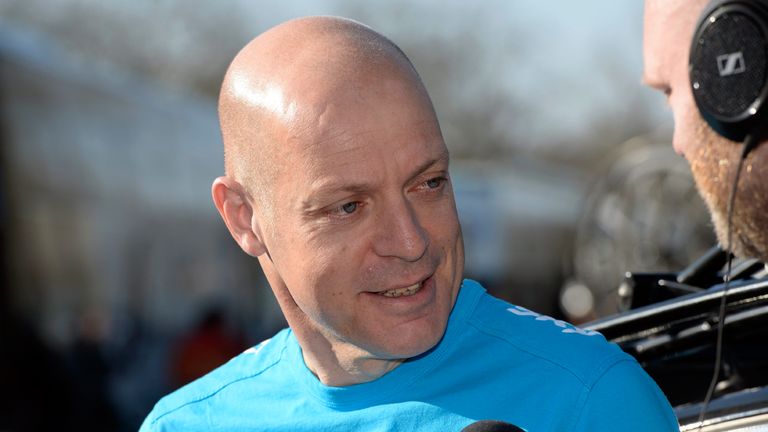 Having helped Britain's cyclists to 19 Olympic gold medals since 2000 and masterminded the first ever Tour de France victory for a British rider in 109 years – following it up with a second a year later – it is fair to say Sir Dave Brailsford knows what it takes to make it as an elite cyclist.
The British Cycling performance director is a serial winner and as such the performance of the GB team in the recent Track Cycling World Championships will have disappointed him. A return of just five medals, none from the men's team, is their worst since 1998. But having achieved so much in the past 15 years, there is no suggestion that Brailsford is not the right man to get things heading in the right direction again in time for Rio in 2016.
I'm so engrossed by it all that I find it hard to switch off and look back really, I just looking forward thinking 'right, we can't stop, we've got keep moving forward, we've got to keep getting better.'
Sir Dave Brailsford
Working alongside head coach Shane Sutton, one of the main challenges for Brailsford is developing young riders to ensure that gold medal winners such as Sir Chris Hoy and Victoria Pendleton, both of whom have retired since London 2012, can be replaced without a significant drop off in quality.
The Team Sky principal explained that dealing with talented youngsters and the factors that need to be considered are often more complex than it might seem.
"It's a very, very difficult thing to do because there are two things in play," Brailsford said of making the decision to promote young riders. "Sometimes you get a very young athlete who can perform to a very high level and you tend to start treating them and coaching them based on their level of performance rather than on their experience and actual age.
"So it's easy to think, 'Here we have an 18, 19-year-old who is doing really well so we'll put this individual into the first team' and then all of a sudden it can get very difficult for them because they start getting coached in the same way, along the same lines as the senior group and they're only 18 or 19.
"I think when you are looking at bringing younger talent and developing that, you do have to have a mind of the person themselves and where they're at in their life, as it were, as well as their performance level and where that fits in to the scheme of things. I think sometimes you have to separate them out and sometimes that is quite a tricky thing to do but massively important."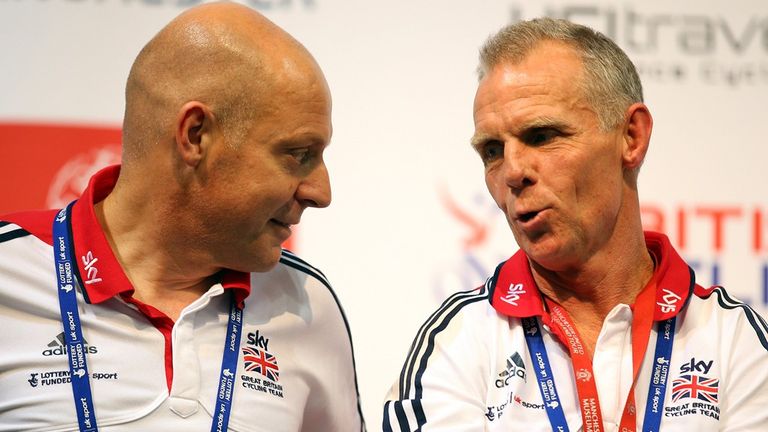 One talented youngster for whom such thinking may apply is Sky Academy Sports Scholar, Lucy Garner. The team Giant-Shimano rider made her debut for the GB senior team at the World Road Championships at the end of the 2013 season and Brailsford has backed her decision to be slightly more selective in terms of which races she competes in this campaign.
"I think it's important for anyone who is developing to – everybody needs goals, they need success," he said. "So if you get wins all the time, I think the challenge for someone as talented as Lucy is that if you get thrown in right at the highest level and you know it's going to take a couple of years to develop and, actually, what you then experience is quite a tough time to then back away a little and then get some success, in order to develop and move forward, you do need those opportunities to move down and be very competitive.
I think when you are looking at bringing younger talent and developing that, you do have to have a mind of the person themselves and where they're at in their life as well as their performance level
Sir Dave Brailsford
"You need to be right at the front end of the race and be very confident because those little bits of success build your self-belief, build your confidence and you can take that back into the bigger arena and slowly but surely she'll start knocking on the door at those top level events.
"She's very, very talented and I think that's the challenge for a lot of younger people that they've been successful when they're very young at junior or under 18 type level, and then all of a sudden they go to the senior category and it's a big step up. It's quite a jolt to go from being the successful person to having to start at the bottom and work your way up again.
"So I think you need to mix that up and be very careful in terms of people building their confidence, building their self-belief, learning the level that is required but also getting little wins and successes along the way to build that confidence up."
One race that Garner will be taking part in this season is the inaugural Women's Tour of Britain and Brailsford believes that it represents a significant step for women's cycling.
"I think it should be applauded and it's a huge step forward, a great step forward," he enthused. "It's fantastic that the tour is happening in Britain and credit to Guy Elliott and his team for getting out there, being ambitious and having the vision to get this race off the ground - and attracting the field that they have.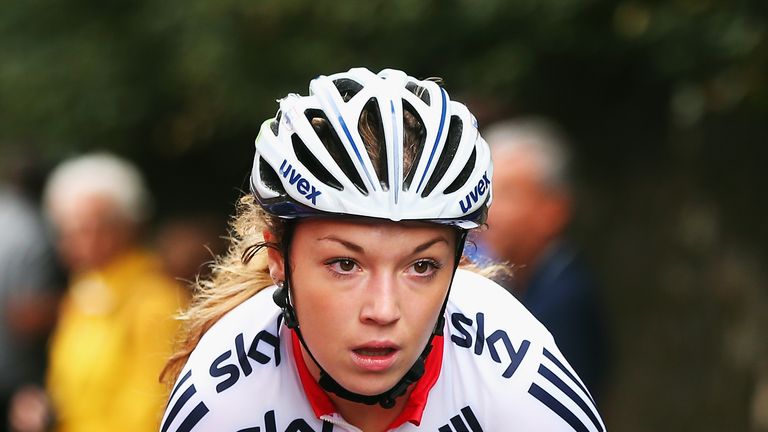 "In order to get to the highest level you need to have world-class events and I think Guy and his team are putting on a world-class event. It gives the likes of Lucy the chance of riding in a top event in front of a home crowd and it can only be a good thing.
"I think it's massively important and it's exactly the shot in the arm, if you like, exactly what women's cycling needs at this moment in time and I think if Guy Elliott and the team set the example, which I'm sure they are doing, then others will follow and I think slowly but surely then we can see these positive steps and women's cycling can develop off the back of that."
Under Brailsford's stewardship, British BMX, which comes under the British Cycling umbrella, has also thrived, with Britain boasting the current world champion in Liam Phillips, while the likes of Quillan Isidore, another Sky Academy Sports Scholar, are aiming to follow in his footsteps.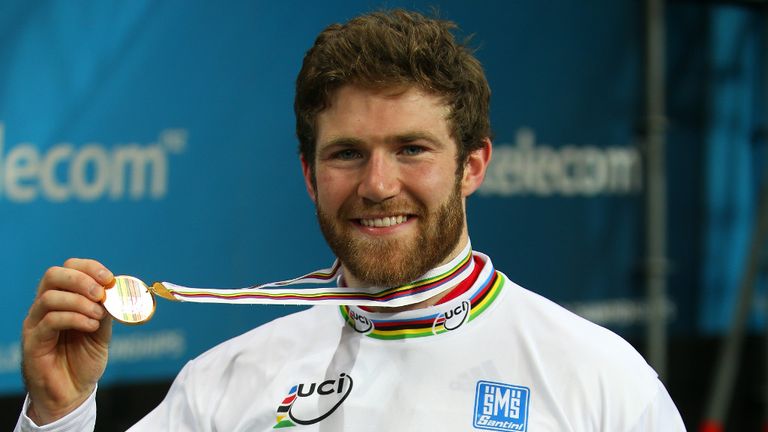 It is an event that is very much family orientated and with the facilities now in place to match the enthusiasm around the sport, the opportunity is there for BMX to match the success of their counterparts on the track and the road.
"We have a very skilled team of coaches who look after the BMX programme," added Brailsford. "The great thing about BMX is that it attracts a lot of youngsters, it's a highly technical event so the riders both male and female learn fantastic bike handling skills, very technical and, at the younger age groups, it's very much a family event as well.
"As you come up through the ranks in Britain, the British Cycling programme and the new facility that has been built in Manchester, the indoor BMX facility, is world leading. So now Liam Phillips and the riders progressing through that programme are showing that you can get to the very top of the world.
Pathway
"We've definitely got the riders in this country, I'd like to think now we've got the pathway and the programme in this country which will allow youngsters to progress if they're good enough, if they've got the talent and commitment they can go all the way to the top with fewer hurdles and values to overcome than any other nation now. (Coach) Grant White has to take a lot of credit there for the work that's been done."
The success Brailsford has achieved both in terms of medals and the infrastructure of British Cycling is incredible but does he ever allow himself to reflect on what he has achieved?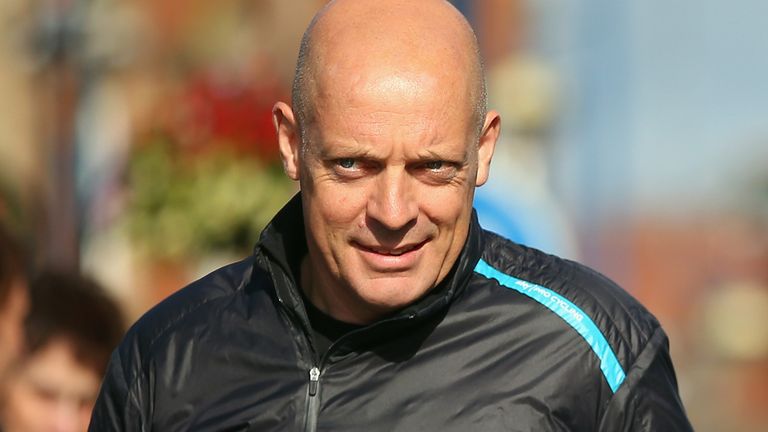 "No. No, I wish I did!" laughed Brailsford. "To be honest, the reality is that no I don't, I'm worried about, for example, that we do this review [of the Track Cycling World Championships] and make sure we've got everything in place, that we're doing everything right for Rio. Have we got the right structure? Have we got the right coaching? Have we got the right performance plans?
"I'm so engrossed by it all that I find it hard to switch off and look back really. I just look forward thinking, 'Right, we can't stop, we've got to keep moving forward, we've got to keep getting better'. Everyone is getting better so we've got to keep getting better to stay ahead and that's how it works really. So the answer is no, unfortunately."
It is that drive and determination, something shared by Sutton, that has played such a key part in allowing British Cycling to rise from relative obscurity to become the world leaders. That status may be being questioned of late but there can be no doubt that, if anyone can, Brailsford is the man to quash those doubts come the Olympic Games in Rio.