What's The Story? discuss Sir Dave Brailsford leaving his role at British Cycling
Sir Dave Brailsford "conducted the orchestra" at British Cycling, according to Nick Dougherty on WTS?
Last Updated: 29/04/14 2:08pm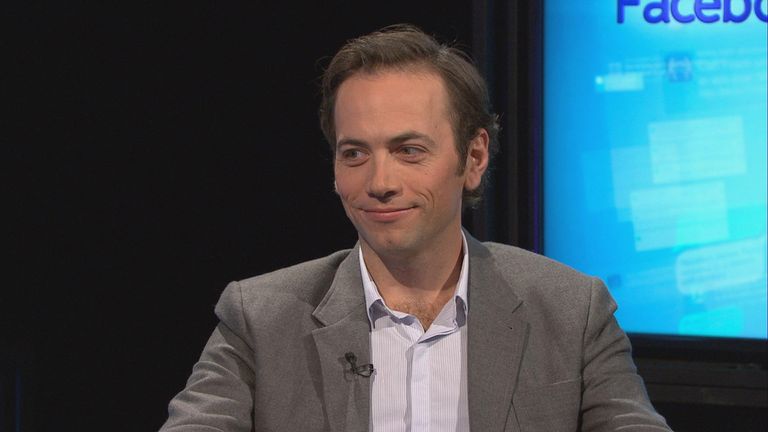 Brailsford's decision to walk away from an era that peaked with a gold medal haul at London 2012 opens the door for Sutton and this change was debated in Sky Studios.
Such was Brailsford's influence that Sutton will work with programmes director Andy Harrison and a new head of performance support to replace the performance director who yielded eight gold medals in London and Beijing.
But Dougherty has concerns, saying: "The bit that's worrying is that [Sutton] is a number two. He's a hands-on guy, he's intense, he's in your face, he's down and dirty with the cyclists.
Whereas Sir Dave Brailsford is more of a Clive Woodward figure - he sits back, he pulls all the strings, he conducts the orchestra - Sutton is your lead violinist.
Success
"I think when you take a big player out of a team, or a big part of the structure out, there's lots of little cracks and fractures that come after that.
"It screams Manchester United to me, trying to fill Fergie's boots. Trying to fill Sir Dave Brailsford's boots, I just don't think it will be an easy thing to do because of the success that they've had with all the gold medals."
Former tennis star Greg Rusedski concurred with the Sir Alex Ferguson comparison.
"If you look at Manchester United you had Ferguson who had so many years and so much success. All of a sudden you have David Moyes and things haven't gone according to plan," Rusedski said.
"They've lost the sports psychologist Dr Steve Peters as well. So losing those two big, key figures could mean bad news."
Anna Mayes, England netball's head coach, expressed concern at the prospect of three men covering Brailsford's duties.
Replacements
She said: "When a decision has to be made, when there's a bit of conflict and each person is trying to put in their rationale and compelling argument, who's going to make that final decision?
"It's interesting to look at when they anticipated the point he would move out and who would step up."
Former England rugby international Tim Stimpson is optimistic about the new era citing opportunities for Sutton and co.
"It's been a team of great people that have made British Cycling successful," Stimpson said. "Hopefully the guys who have been there and done it with him have now got the chance to be all they can be, fill the role and take it to another place.
"Everyone has a cycle, everyone has a shelf life. I think to have a different lead violinist could be exactly what they need."