Sutton ready for Tour Down Under
With the start of the season just days away, Chris Sutton has never been more motivated to compete at Tour Down Under.
By Richard Simpson
Last Updated: 20/01/13 12:05pm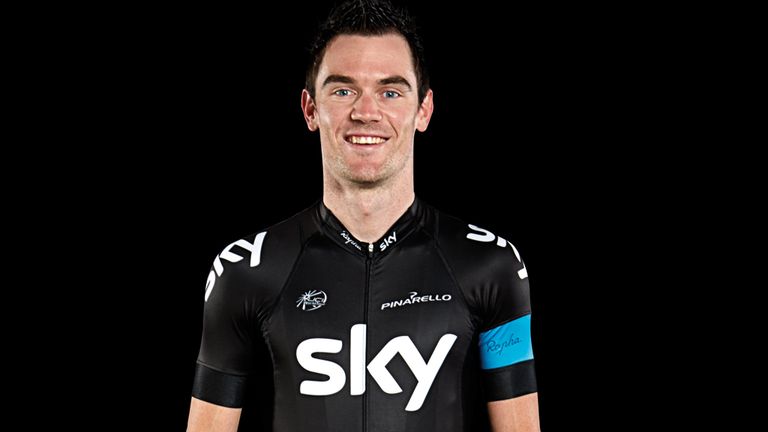 With the start of the season just days away, Chris Sutton has never been more motivated to compete at Tour Down Under.
With a 2012 campaign almost written off due to a persistent back injury, the 28-year-old is gunning to make up for lost time as he prepares to compete in his homeland of Australia.
A former stage winner in Team Sky colours in 2010, Sutton makes up one-seventh of a strong line-up of Classics-focused riders who are currently making final preparations in Adelaide.
With a strong fifth place at the Australian National Road Race Championships already in the bag in January, Sutton admits: "The form is coming on. Our national course was a bit harder this year – a lot longer too with an extra 40 kilometres.
"I've put in some good training over November and December, doing some long rides with a lot of kilometres. The training has been hard, especially when we ramped it up in December."
New focus
With everyone excited for a new season, 'CJ' has more reason than most to be relishing the racing ahead after an injury which he admits almost curtailed his career.
"For me it's a different story now due to the injury that I had last year with my back," he said. "If I had to go out and do eight hours' training I wouldn't have a problem doing it because at one point last year I thought I was going to have to hang up the bike. We couldn't find what the injury problem was.
"I haven't had a problem doing the training that I've received from (Performance Manager) Rod [Ellingworth] and (Head of Performance Support) Tim [Kerrison]. I really wanted to push on. That injury has totally changed me and I've got a different outlook on life now, and also how I race the bike."
While in his own words Sutton is "trying to keep on top of everything", an extensive rehabilitation period appears to be paying dividends.
"I'm starting to feel a lot better now. It's going to take a while as I lost a lot of racing last year. Hopefully [my back] is on the mend. I was a bit surprised with how I did go in nationals, but I'm more motivated than ever and I really hope I can have a good year this year."
Tour Down Under
Sutton is full of praise for the team-mates he will line up alongside Down Under; a group of riders pooled together in what has been referred to as the 'Classics group' in pre-season training.
"The team they've sent here is a super-strong team," he confirms. "I think it's great that all the Classics guys are here. You want to keep everything close-knit and keep everyone like a family. It's 10 weeks until Roubaix – so it's still two-and-a-half months – but it's good to have everyone together.
"You're living with these guys like family so it's important that you get to know everyone and you create that close bond and friendships. You want to go to war with your team-mates as we say.
"I'm really looking forward to it and to racing again. Being with the guys who I'm going to be racing for and helping and, if I get the opportunities, they'll be helping me as well. I'd love nothing more than to see any of my team-mates win a big Classic."
With a new focussed approach and preparation heading into the spring, Sutton hopes the collective work should stand the team in good stead when the times comes to hit the cobbles.
"Some people would probably be shocked to see the amount of training we've been doing. You've always got to try something new. If you keep trying the same things over and over you'll get stuck in a rut. It's good that we're trying something new and changing the way that we train. Hopefully we do win a big Classic – if we don't it's not going to be through lack of trying."
Aussie test
With all the teams having more than half an eye on the temperature ("It's supposed to cool off a bit next week. A few hot days but nothing extreme," reveals Sutton), the six-day Tour Down Under looks set to be one of the toughest editions to date.
"Me and G (Geraint Thomas) have done some recon over a few of the circuits. I don't think it's just going to come down to the Willunga stage. Stage two on the Corkscrew is a pretty hard climb. It's going to be a fast downhill run into it before a hard left-hand turn. Everyone is going to be lined out before it kicks up again. I think that could be quite decisive too. It depends who has the legs.
"A lot of sprinters are saying 'it's going to be a good race for us', but I think it will be a bit harder than last year."