Eisel relishing return to Oz
Currently training hard in the sweltering warmth of Australia, Bernhard Eisel is looking forward to another crack at the Tour Down Under.
Last Updated: 18/01/14 11:59am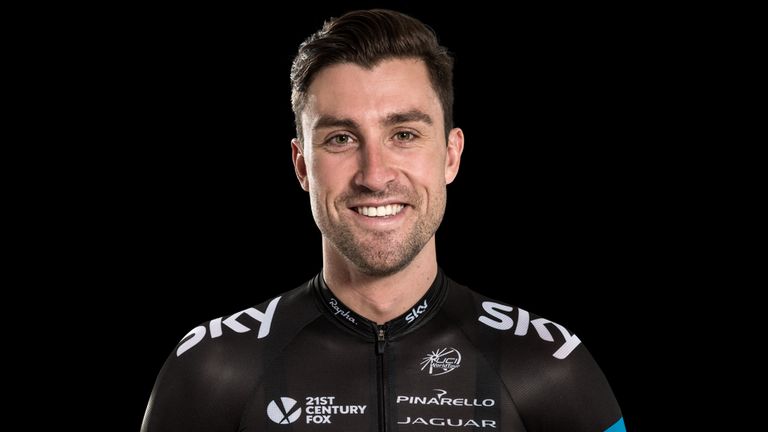 Currently training hard in the sweltering warmth of Australia, Bernhard Eisel is looking forward to another crack at the Tour Down Under.
Set to make his eighth appearance at the race (and his sixth in the last seven years), Eisel is no stranger to the event, one in which Team Sky has enjoyed success in past, but never won.
The experienced Austrian will have a key role to play if the team are to mount a challenge in 2014, with the race also doubling up as important preparation for prized Spring Classics just around the corner.
Last seen at the Japan Cup at the end of October, Eisel has experienced a relatively short turnaround heading into his 14th season as a pro.
"The good thing is that I've been pretty relaxed over the winter," he tells TeamSky.com. "I didn't do much at the end of last year before going to Mallorca. Coming to Australia just makes everything so much easier going into the season.
"You start in great conditions. Okay sometimes, like now, it's really hot, but the organisation and everything at the race is just perfect. It's relaxed and the stages are not too long. I've raced for many years here and I have a lot of friends over here already. It's always good to come back to Oz."
A key factor of racing in Australia is the time difference and riders acclimatising to the other side of the world.
Team Sky have tried different approaches over the years, but Eisel is one of those riders who opted to ring in the New Year Down Under. "Australia is many, many hours away, but after five to six days you feel kind of normal again," he explains. "If you look at other parameters it maybe takes more time, but you could race after three days if you had to.
"This time we'll be out here for about a month in total. It helps us get a lot of training in."
Hotting up
The big story heading into the race is the heat in the Adelaide area, sitting north of 40 degrees amid near-record temperatures.
"When you're racing in the heat - it's just about the mindset," Eisel confirms. "It's extreme at the moment, but normally you know it's going to be hot. You know you'll race maximum four hours in that heat. The training aspect is tougher. If you're trying to do five or six hours like at the moment then it's tough. It's quite a shock when you leave Austria in -10 and you go somewhere where it's 40 degrees and the sun is shining."
The tan lines won't form in quite the same way come the European spring, but racing at Tour Down Under again represents a good chance for Team Sky's core Classics group to bond.
"To get the team together for team-building it worked out perfectly last year. We didn't get the best results, but from a team perspective – we used to be friends and close – but now it's just a different level of bonding. Our wives and girlfriends know each other better, things like that. It changes everything."
A Classics man through and through, the conversation quickly turns to the one-day races which Eisel favours above all others.
"There are so many factors," he admits. "In the Classics you need some luck. It's not the case that every year is the same. True, a lot of the big riders can stay up there year on year, but if you get a bit of bad luck your collarbone is gone or your race is gone.
"That's the biggest thing in the Classics. You have to be on your best form.
Challenges
"The cycling world looks at this period in a different way. There are the two big Classics – Flanders and Roubaix. And if you didn't win them you didn't succeed! Fabian (Cancellara) won both last year, so compared to that each team had a bad Classics (laughs). If you have a big result in Gent-Wevelgem it's nice for the rider, but it's all about the big ones."
Eisel rode into good form this time last year, with fifth place at the Tour of Qatar, 10th at Milan-Sanremo, seventh at Gent-Wevelgem and 12th at Paris-Roubaix.
"There were some nice results and I was happy with the consistency," he adds. "I didn't go in as a leader. I was really happy with how it worked out with that in mind. Obviously you're not happy if you don't win – but I'm 32, and it's not like I'm a rider that wins Classics year after year. They are the hardest races of the season. You have one chance and one goal for many months, then you just have one go. That makes it different.
"With a view to learning and bringing things together with the team, it was a good start definitely. We'll focus and start again this year and see what happens."