21 Days to Glory: Out now!
'21 Days to Glory' - the story of Team Sky's victorious 2012 Tour de France campaign is now available to buy.
Last Updated: 30/04/13 10:55am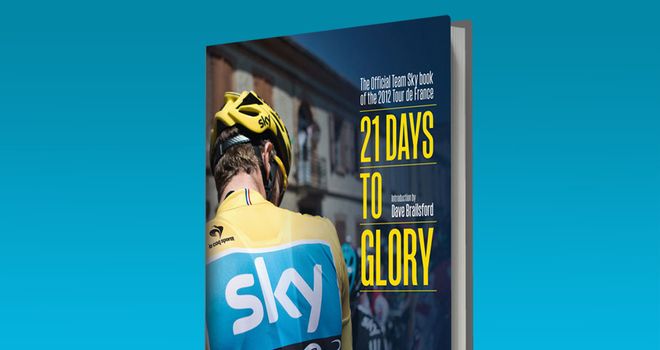 Fans are now able to get their hands on '21 Days to Glory' - the story of the victorious 2012 Tour de France campaign from behind-the-scenes at Team Sky.
Published by HarperCollins, the publication (which will be available initially in hardback and eBook formats) features stunning photography from embedded photographer Scott Mitchell and exclusive team interviews.
Purchase 21 Days to Glory here
Scott takes us beyond the peloton and the winding roads of the French countryside into the team bus, the rider's pre and post-stage rituals, mealtimes, team talks and much more.
Since its inception in 2009, Team Sky's aim was to win the Tour de France within five years. They achieved that goal when Bradley Wiggins won the 2012 Tour, becoming the first British winner in its history, with fellow Briton Chris Froome finishing second and Mark Cavendish taking a glorious fourth consecutive victory on the Champs-Elysees.
Looking at the inner workings of Team Sky, and the lengths the whole team went to, this is a unique insight into one of the great British sporting successes as told by one of the most successful teams of recent years.
Scott Mitchell's stunning and intimate photography became a highlight of TeamSky.com's Tour coverage this year. Click here for further galleries.