Sporting Chapters - Dave Brailsford
In the latest edition of Sporting Chapters Team Principal Dave Brailsford speaks to Sky Sports about a landmark year.
Last Updated: 12/12/12 1:40pm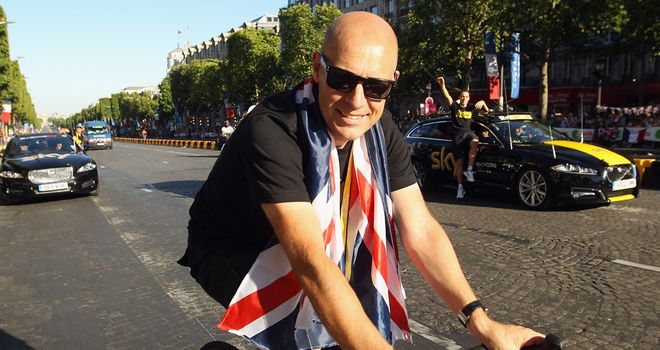 It has been a marquee year for Team Sky and Team Principal Dave Brailsford was at the heart of it.
In an interview for Sporting Chapters, Dave talks about:
THE EARLY YEARS: how he initially became fascinated with cycling and his first steps
ROAD TO IMPROVEMENT: how his Business Degree helped him use outside influences to improve Team Sky
PUSHING THE BOUNDARIES: the defining moments in this year's Tour and how they came about
INCREDIBLE FEATS: the sacrifices and contribution made by Team Sky's stand-out cyclists
THE NEXT REVOLUTION: what the future holds for British Cycling, Team Sky and Dave himself
For all this, plus more, make sure you click on the video above to watch the latest edition of Sporting Chapters - '21 Days to Glory', featuring Dave Brailsford.