Successful year for Uran
After the best season of his career, Rigoberto Urán heads into winter hungry to come back even stronger in 2013.
Last Updated: 28/11/12 10:33am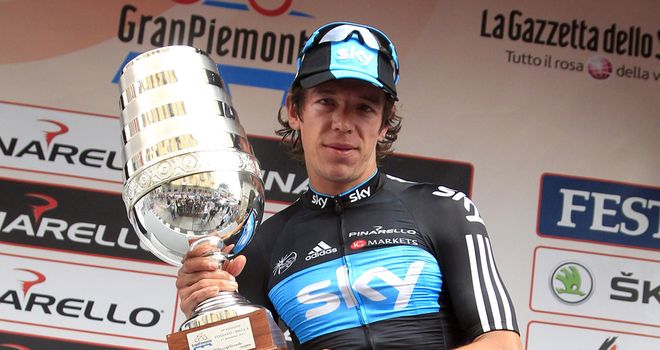 With the best season of his career now in the can, Rigoberto Urán has vowed to come back even stronger in 2013.
The Colombian took part in two Grand Tours this year - bringing his career total to six - and also netted his best result over three weeks when his seventh-placed finish at the Giro d'Italia saw him top the young riders' classification.
We caught up with the 25-year-old to get his thoughts on a year which has seen him go from strength to strength on the bike.
"I'm very very happy with how the season has gone," Urán admitted. "It's been good from start to finish with some consistent results.
"The Giro was a highlight for me and a great moment – to be able to compete over three weeks and emerge with a top 10 and the white jersey was special."
Climbing show
With Sergio Henao by his side, the Colombian pairing struck fear into the best climbers in the world throughout 2012, and also combined at the Vuelta to help Chris Froome seal fourth place overall.
Urán attributes his success to getting over a persistent problem with allergies that has often hamstrung his performances down the years.
Now able to give the fans the opportunity to see the real Urán on a regular basis, the rider admits: "It's definitely satisfying. The allergy problem got a lot better this year and you could see that on the bike. I was able to get some big results because of it."
Success was not just confined to stage races for the Colombian, with his win at Gran Piemonte backing up an Olympic silver medal and third spot at Il Lombardia.
"When I feel like I am in good condition it doesn't matter to me whether it is a one-day race, or taking place over three weeks," he confirms.
Next steps
With attention already turning to the new season, Urán is looking to replicate his year with another top-line campaign.
"What races I do obviously depends on the calendar the team sets for me. I'm looking forward to a good rest and ready for some renewed success with Team Sky. Hopefully I'll have a very similar programme to this year though.
"During the off-season I have returned home to Colombia. The village I live in is situated 2000 metres above sea level, so even when you are not training hard it is great to stay fit."