Puccio happy with debut year
Having gained some valuable experience in his debut season Salvatore Puccio is now ready to take the next step in his development.
By Richard Simpson
Last Updated: 01/01/13 11:18am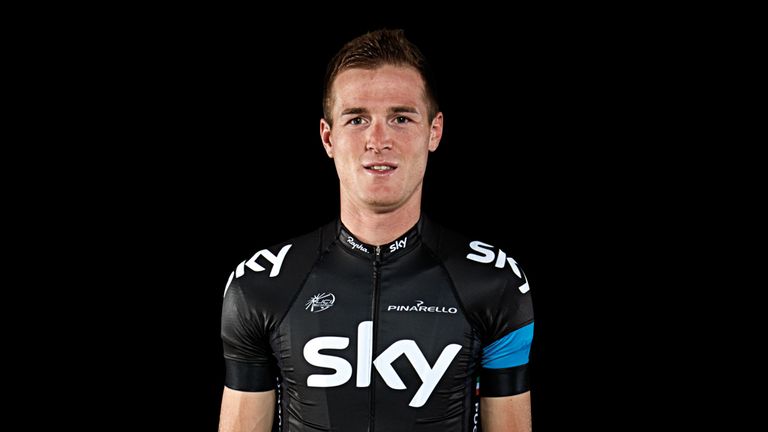 Having gained some valuable experience in his debut season Salvatore Puccio is now ready to take the next step in his development.
An impressive race programme which belied his young age saw Puccio tackle three of the five monuments of cycling amid a schedule of events predominantly at WorldTour level.
The 23-year old Italian repeatedly rose to the occasion, notably as a last-minute addition to la classica di Primavera itself – Milan-Sanremo.
As a young rider in the team, the former under-23 Tour of Flanders winner was afforded the chance to develop without pressure, learning the ropes and playing a team role.
"In my first year it was all about getting experience," Puccio explained. "It was very important for me to learn how to race at this level.
"I competed in a lot of big and important races – Liege-Bastogne-Liege, Milan-Sanremo, Il Lombardia and Pays Basque for example - and I got a lot out of these events. The races were not easy and as a result it was difficult to get any stand-out results for myself. Being in the best team in the world it is naturally hard to become the leader on the road.
Learning curve
"I think I have done what the team have asked of me which was to support my team-mates. With the experience I've gained this year I am hopeful that in 2013 I will be able to deliver some results of my own in addition to helping the team."
One memory that sticks out for Puccio is just how close he came to that often elusive first pro victory.
Sprinting for the line on stage one of Criterium International in March, Puccio was edged into the barriers just metres from the stripe, denying what looked like certain victory.
"I would like to have taken a win this year," Puccio admits. "In the end that wasn't possible but I came extremely close at Criterium International but crashed just metres from the line."
Remembering back to his Team Sky debut in Mallorca with a smile, Puccio concedes: "To begin with I couldn't believe that I had made it. To be aiming for something for so long and then to be racing for a team like Team Sky was just a dream come true. Competing alongside the biggest names in cycling was also surreal to begin with. These are riders that you see on the television for the longest time and suddenly there you are, literally rubbing shoulders with them."
Monument magic
Unlike most neo-pros Puccio was entrusted with a place in some of the biggest one-day races in the sport.
"Taking part in the Classics, particularly Liege, was a huge highlight for me. Those races have so much history so it was a privilege to take part in them.
"At Milan-Sanremo I was a last-minute call-up. I was quite nervous initially that I would not be up to the task. My role was to be there from the beginning and to go as far as possible into the race with Mark [Cavendish]. Looking back I realise that I did a good job there and I can be proud of that"
With a full year of experience in his jersey pocket Puccio is now ready to take another step up heading into 2013.
One asset which should help Puccio going forward is experience of the demands of longer races. "Before this season 180 kilometres was just about the maximum I had done.
"In Liege after 180km you still have almost 80 to go. This is going to be something that I am a lot more comfortable with now having raced at distances over 200km. I want to arrive at the finish in the best possible condition.
"My goal is to continue to progress and put what I have learned this year to good use. I want to be an important rider for the team and sometimes be in the mix for the victory and some bigger results."