20 Questions: Edvald Boasson Hagen
Edvald takes time out of his Milan - San Remo preparations to answer a collection of fun and random questions.
Last Updated: 23/03/14 12:19pm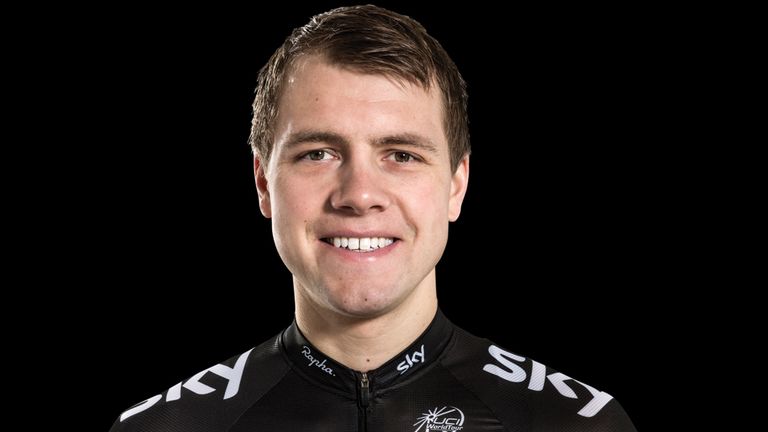 As one of cycling's most successful and well-known riders - Edvald Boasson Hagen attracts a lot of media attention. He's been asked thousands of questions over the years so we thought we'd mix things up in the countdown to Milan – San Remo and throw a few curveballs his way. Here are the results:
Can you play a musical instrument?
No, unfortunately not. I'd like to be more musical but I don't have natural rhythm. I'm not a very good dancer so I don't think I'd be good at playing music either.
What would be your dream sandwich?
I love salmon so that would definitely have to be in there as the main ingredient, along with lots of salad.
What football team do you support?
I always like to see Norway do well in whatever they do. Beyond that I don't support any football teams, or any sports teams for that matter.
If you were Prime Minister, what would be the first law you would change?
I would make our tax rates lower in Norway so we'd all have more money to spend.
Have you ever milked a cow?
Yes I have, well, I've tried to. I grew up on a farm in the countryside near Lillehammer, and although we didn't actually have any cows, some of my friends did. I didn't have much success when I tried it so I never did it again.
Which animal scares you the most?
There's nothing that I'm really afraid of other than the obvious ones which could kill you.
Have you ever Google'd yourself?
I don't do it a lot but yes, I have in the past just to see what was there.
Have you ever fired a gun?
Yes, I have visited a shooting range before but again, I wasn't very good at it. It was a fun experience to try once but I'm not a fan of guns in general.
What's been your greatest-ever day?
I'm lucky because I've had a lot of great days. In terms of riding, my first Tour de France stage win in 2011 was probably my favourite because it was a real landmark achievement and my parents were also there to watch it.
What was your first pet?
We had a few cats in our house whilst I was growing up and I think the first one was called Turbo. He was cool.
Do you have any phobias?
I wouldn't say I have a phobia as such, but I'm not great with heights. When the situation looks safe, I'm fine, but when it isn't – like going up a wobbly ladder – it makes me really nervous.
What's the furthest you've travelled in a car?
I once drove from Norway to the Czech Republic to compete in the Peace Race when I was a junior. That trip seemed to take forever.
What is your favourite animal?
Cats are OK but I'm not a big fan of dogs – I don't like it when they jump up at you.
What was your first job?
I grew up on a farm so I guess it was helping out on there. I helped out with whatever needed to be done. I also worked in a sports shop in Lillehammer for a while.
Do you collect anything?
Not specifically, but I do love gadgets so I have a lot of them. Cameras are probably what I collect more than anything else but I recently got a new piece of software that controls everything in my home – like the lights, fireplace and curtains – so I like that a lot right now.
What's your favourite gadget?
I'd probably say my phone. You can use them for everything these days and I love getting new apps to try out and play with.
What's the best piece of advice anyone has ever given you?
My mother once told me to trust myself and follow my instincts, and that's served me pretty well so far.
What the most unusual thing you've ever eaten?
I once tried frog's legs whilst I was riding the Tour of Beijing in 2012. They were in a big pot with a whole load of other food and it was one of the worst meals I've ever had.
What was your least-favourite school subject?
Probably English. I'm OK at it now but I really struggled with it whilst I was at school.
What would you rather have the power of – invisibility or flight?
It would be fun to fly but I think you'd have more fun being invisible, so I'd go for that.