Wiggins leaves Tour options open
Bradley Wiggins is aiming to compete in two Grand Tours next season but will leave the subject of leadership up to the team.
Last Updated: 01/01/13 11:10am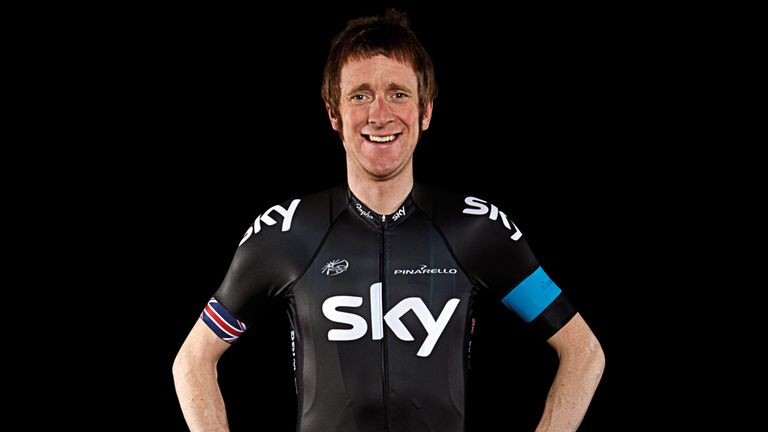 Bradley Wiggins is aiming to compete in the Giro d'Italia and the Tour de France next season but will leave the subject of leadership up to the team.
The 32-year-old led home a Team Sky 1-2 in the Tour this summer, becoming the first Brit to win the biggest race in cycling and sharing the podium with compatriot and team-mate Chris Froome.
Wiggins, who followed up his Tour triumph with a gold medal in the London 2012 Olympic time trial and on Sunday was named as the BBC's Sports Personality of the Year, told Sky Sports News: "The last four years, all the focus has been on the Tour de France for me, trying to win that race. Fortunately I did it this year, then it's deciding what to do next.
"We're very fortunate that we have two people that can win the Tour de France. Having two people equally as strong, trying to beat the likes of (Alberto) Contador and Andy Schleck, is going to work in our favour.
"It could be any one of us, it could be Chris Froome on the day, it could be me, but once we get on that line we all have a professional obligation. We saw this year what Chris did for me, it could be that I'll be doing that for him next year for the team to win."
Options
Wiggins accepts that, when embarking on a three-week stage race, not every eventuality can be accounted for in advance.
"You go out there with a plan," he said. "That plan may change during the race depending on crashes, illnesses or form, but you certainly start out with a gameplan and follow that gameplan as much as possible.
"If that's Chris Froome then the whole eight riders will commit to Chris.
"But we saw a couple of years ago, once I crashed out the team was left without any [GC targets], because all our eggs were put into the basket of me.
"This year, had I crashed out in that first week, we always had a back-up plan with Chris Froome. It always helps to have strength in numbers, it's a nice problem to have.
"So much is made of the negative aspects of having two leaders who could potentially win, but very little has been said about the positive side. We finished one and two this year, so it's always a nice problem to have."