Sky Scholar Lucy Garner on dealing with pro world and cycling overseas
By Mark Ashenden
Last Updated: 19/09/17 7:33am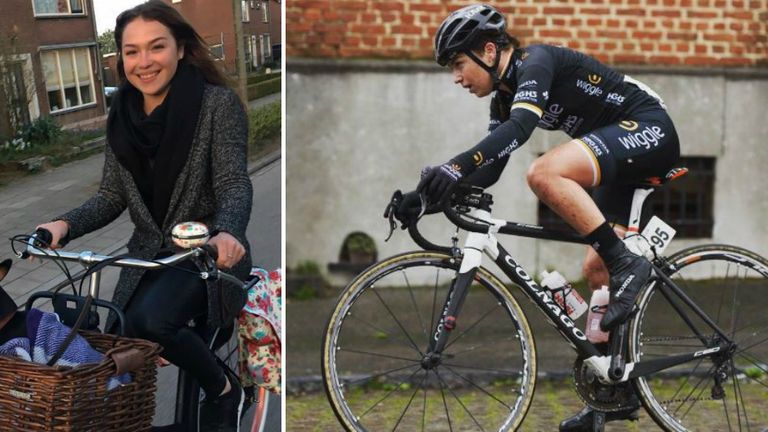 When Lucy Garner started her Sky Sports Scholarship, she probably didn't think she'd be getting excited about holding microphones and saucepans.
During her four years supported by Sky, the 22-year-old cyclist from Leicester moved to the Netherlands, joined pro team Wiggle High5 and picked up new skills that don't involve two wheels.
Commentating? Cooking? Lucy reveals some lively career options after racing, the challenges of leaving home and how Sky have boosted her....
---
I have learnt so much about myself since I joined the Scholarship. When I lived at home in the UK, my parents did so much to make sure I was I could chase my dreams of being a cyclist.
When I moved away, I really realised how much they did for me and how much I still had to learn. I had never cooked and now I love cooking. I never rang up to make appointments, like servicing my car, and now I do all that. I have just grown up very quickly.
Sky have been with me every step of the way since I was 18. I have gone on to live in Holland, left my family and friends and moved from the junior to the senior ranks and into a professional team.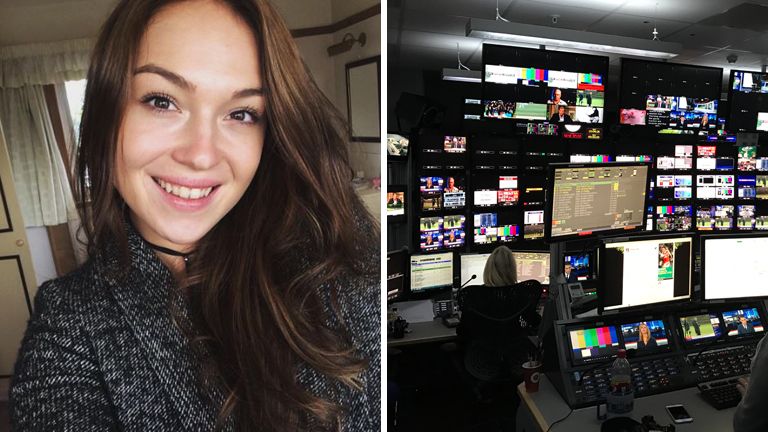 I have been through a lot but it has always been great knowing I have people back in the UK wanting to help and wanting me to become the best person and athlete that I can be.
Being a Scholar has made me learn a lot about myself as a person and athlete. I am much more confident in presenting myself and feel more relaxed in front of the Sky cameras!
I think I have learnt that there is most definitely a life after sport and it's always something to think about and Sky have been very helpful with giving the opportunity to try new and exciting career paths like presenting, going backstage, and being a journalist.
The media training has been brilliant and really beneficial. I did some sessions where I sat in a room one-on-one and we analysed how we could improve how I come across on TV. I had never thought about my body language in an interview and now I realise how important that all is.
I slouch quite a lot and that can make you look quite closed and shy in an interview so just making sure you sit up straight with your shoulders back can make you look more welcoming and confident in what you are saying!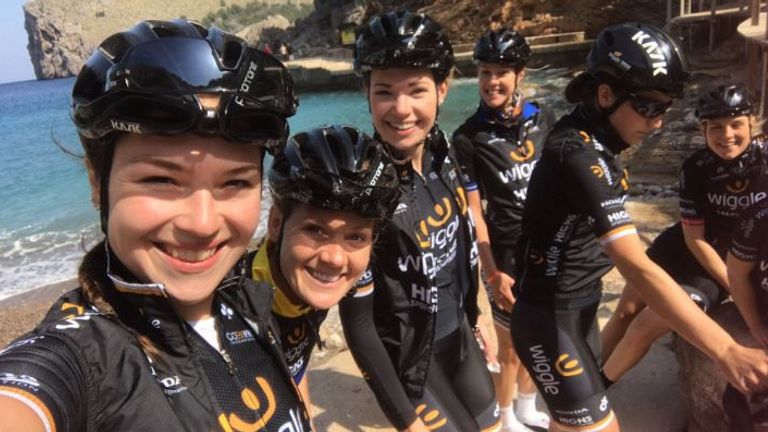 I tried presenting as well and that was very tough. I think in the future I'd really like to try commentating on cycling. I might leave the presenting though because that was so challenging and I found it hard to read fast enough without looking like I was ready. I'm not very good at multi-tasking!
One of the most challenging things about being a professional athlete and especially for me moving to the senior ranks is that you have to live and breathe your sport.
You don't always enjoy it, but that's probably like most other jobs! Cycling went from being a hobby and an escape from school to a full-time job 24/7. I never really enjoyed school so cycling was a place where I could get away and really be myself.
I only have four weeks off in October to catch up on everything you have missed so now I am a pro I really do 'live and breathe cycling'. Whatever I do I have to think 'is this going to benefit me as an athlete' or "do I really need to go out for dinner tonight when I have a hard training the next morning?'
Those sorts of questions go through your mind daily, rather than being too relaxed and taking the sport as a hobby. Stepping up in my cycling and moving country has been really tough to adapt to.
Life as an athlete can be hard and the first year was so challenging but I am happy and proud of where I am today and what I have achieved with the help of Sky, my teams and family.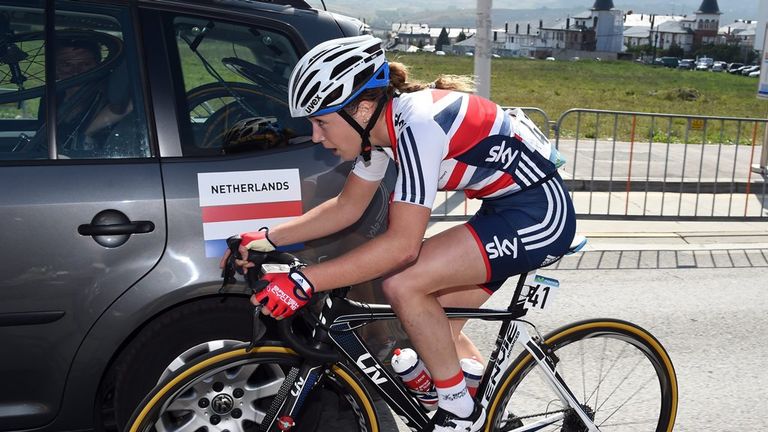 One of the biggest lows during my Scholar time was not being selected for last year's World Championships in Qatar. It was a course which would have suited me and I was so upset not to be considered.
Fortunately when I found out my parents were in Holland so I was lucky to have their support and because it was the end of the season I was able to enjoy time with my family without having to go on my bike. Going through that has definitely made me want to prove myself this season to make the team.
My time as a Scholar has sadly come to an end but I've had an amazing time with everyone at Sky and all the other athletes on the programme. Meeting the other guys who are at the same point in their career but in a different sport was amazing. It was great interacting with them and seeing how they deal with certain situations like big events or training.
Everyone involved in the Scholarship programme is an inspiration. The Scholarship leader Tony Lester has believed in all of us and wants to get the best out of us.
I'm now really determined to make next year's Commonwealth Games and the 2020 Olympics is a huge ambition. The next two years I really want to be back fighting for the win.
I love the thrill of racing a final and I'm ready to take the next step to become the best sprinter and rider I can be.