Steven de Jongh becomes latest staff member to leave Team Sky
Sports director Steven de Jongh has left Team Sky after admitting a doping offence earlier in his career.
Last Updated: 29/10/12 6:39pm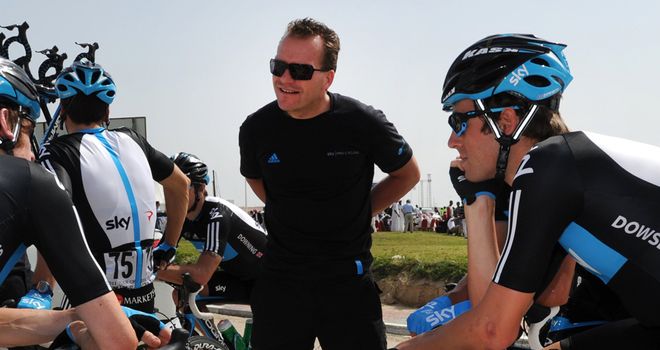 De Jongh, who spent the past three seasons as Team Sky sports director, is the second employee to fall foul of the team's zero-tolerance anti-doping policy.
Race coach Bobby Julich left in similar circumstances last week, and both have been commended for their honesty by team principal Dave Brailsford.
He told the Team Sky website: "There's no doubt about Steven's work with us or his approach. He's been a highly-valued sports director and colleague over three seasons.
"Steven deserves our respect for the courage he's shown in being honest about the past and it's right that we do our best to support him. He has our best wishes for the next step in his career."
De Jongh told Velonation: "I've always believed that everyone should take responsibility for their own decisions and it's easy to see that I made entirely the wrong ones in the past."
The latest departure is another blow following Julich's exit and the decision of senior sports director Sean Yates to retire from the sport.
Team Sky have made it clear Yates' retirement was not linked to their stance on drugs.