De Jongh: Team Sky policy gave me chance to come clean
Steven de Jongh wants to stay involved in cycling after lifting the lid on the doping which cost him his Team Sky job.
Last Updated: 29/10/12 7:13pm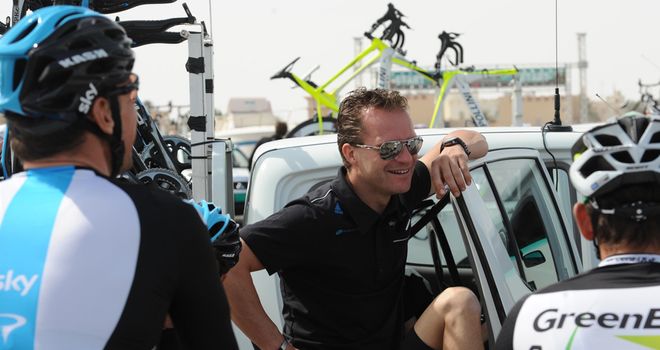 De Jongh's three-year stay as the Tour de France-winning team's sports director is over after he admitted taking a banned substance during his riding career.
Team Sky have a zero-tolerance policy on doping - past or present - and de Jongh's exit follows the departure of race coach Bobby Julich in similar circumstances.
In a statement released through the Velonation website, the Dutchman said: "I've always believed that everyone should take responsibility for their own decisions and it's easy to see that I made entirely the wrong ones in the past.
"I made my biggest mistakes a long time ago but I need to admit this so I can move on. I want to stay in this sport but I know that it can't be with Team Sky. It's sad to be leaving but there's no other option.
"The discussions going on in Team Sky have given me the chance to be honest about all this. Some might think I could have kept quiet, but this is a good chance for me to talk openly, the best moment to admit my mistakes.
"This admission has been a big shock to my girlfriend, family and friends, and I am thankful for all the support they are giving me."
The recent US Anti-Doping Agency evidence against Lance Armstrong painted a picture of systematic team doping, but de Jongh's was a personal choice to take banned EPO between 1998 and 2000.
He said: "It was very easy to get hold of and I knew it couldn't be detected. I was a fairly young rider, the opportunity was there right in front of me and it was a pretty big challenge to stay away from the temptation. There was no pressure at all from my team, the directors or the doctors to take it."