Former Lance Armstrong team-mate David George banned for a doping offence
David George, a former team-mate of Lance Armstrong, has tested positive for banned blood booster EPO.
Last Updated: 06/11/12 2:32pm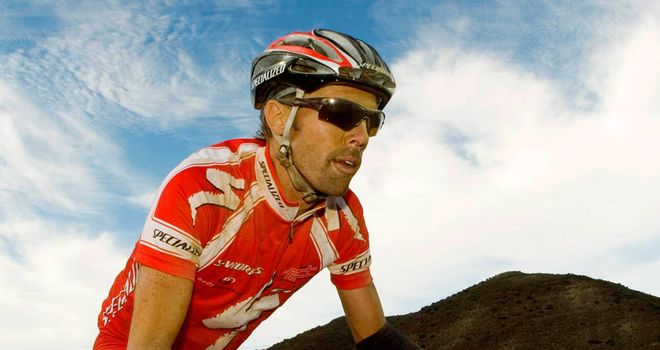 The South African Institute for Drug-Free Sport revealed on Tuesday that George failed an out-of-competition doping test on 29 August.
He has been banned provisionally and will face an independent tribunal to answer doping charges.
George rode with Armstrong on the US Postal team in 1999 and 2000, two of the seasons the American rider is alleged to have taken performance-enhancing drugs, allegations that led to him banned for life and stripped of his seven Tour de France titles.
SAIDS chief executive Khalid Galant said: "His biological passport indicated suspicious activity and that triggered a targeted test for EPO.
"The drug is especially beneficial in endurance sports where athletes are competing over long distances in sports like cycling, running and triathlon.
"We had warned the sports community a year ago that we would be vigorous in our testing of both blood and urine of our top athletes. We will continue to aggressively target EPO dopers."