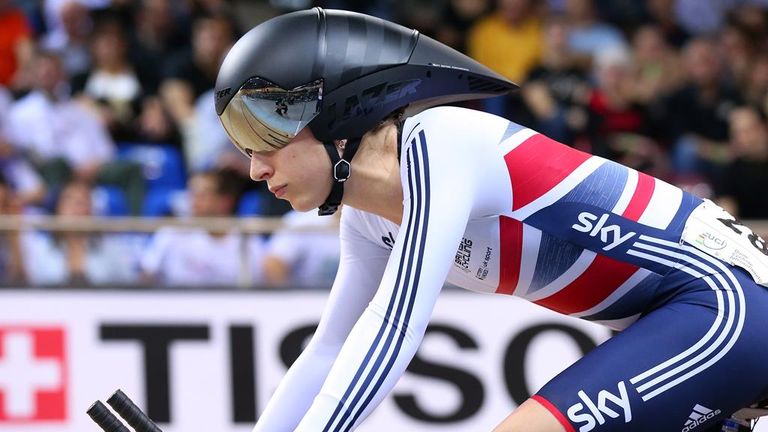 Laura Trott has told Sky Sports News HQ her sights are now "definitely set" on the Olympic Games in Rio next year.
"It's not actually that far away now," she said. "It seems weird that London was three years ago."
And Trott, who won two golds at the 2012 Games, admits she is feeling optmistic about her chances after claiming a silver medal in the omnium at the World Track Championships in France earlier this year.
"The worlds went pretty well and by the time the London World Championships come around next March we will be seeing what our Rio form and times will look like," she said.
Speaking from an event to inspire more women to start cycling as part of Women's Sport Week, Trott also revealed why she took up the sport she now excels in.
"My mum was my inspiration," she said. "As cliché as that sounds, she was the reason that we started. She chose cycling to lose weight. I was only eight at the time, so I just followed what my Mum did."
And the 23-year-old from Harlow is now encouraging more women to 'get on their bikes'.
"Just to go out on a half an hour bike ride in the fresh air is going to be good for you," she said. "People find it hard to fit exercise into their working-day life. Nine to five jobs take up most of your day so it's always difficult.
"But a little can go a long way. It can literally be 10 or 15 minutes of exercise that can be of real benefit. It makes you feel much happier, much more lively within yourself, and I think that's really important to your lifestyle."