British Cycling aims to get one million more women riding bikes by 2020
British Cycling is launching a bid to get one million more women riding bikes by 2020.
By Matt Westby
Last Updated: 25/03/13 1:05pm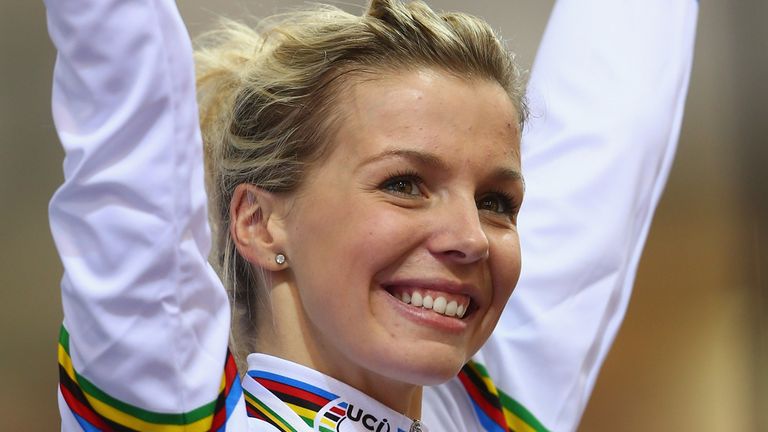 The governing body, which is being backed by female cyclists Becky James and Jess Varnish and Culture Secretary Maria Miller, wants to lure the 1.1 million women who are keen to use their bikes but do not feel safe enough to do so.
British Cycling is also keen to recruit more female coaches and officials, as well as establish new women's races and events.
"Our aim is to inspire one million more women to get on bikes and we are determined to make this happen," British Cycling president Brian Cookson said.
"We are proud that we have produced so many female role models. Now the challenge is to use that inspiration to effect significant change in the number of women cycling. Across sport, women's participation levels are well behind men in just about every area so this will not be easy.
"We are not saying we are going to be perfect, far less that we are perfect now. But the direction of travel is important. We have never been scared of a challenge."
Safety concerns
Around 1.96 million people in Britain cycle at least once a week, yet of that number, only 525,000 are women - just short of 27 per cent.
The figure has risen by 63,000 in the past year, but concern over dangerous roads and a stigma regarding the image of women in lycra remain key obstacles preventing females taking up the sport.
Varnish said: "If we can realise this ambition, it will go a long way to refreshing cycling's image so it is not seen as a sport only for men in lycra.
"The best thing about cycling is that anybody can do it. I'm looking forward to seeing more women riding bikes and enjoying every moment."
The gender imbalance stretches beyond women riding bikes, though. A recent audit by the Women's Sport and Fitness Foundation found that British Cycling was one of only six out of 57 governing bodies that does not have any female board members.
The problem has also extended to professional cycling in the past, with British women winning only one Olympic medal before 2008 and females not being given the same number of Olympic events as men until last year's 2012 Games in London.
Role models
British riders have capitalised on the gradual increase in opportunity by winning five medals at both Beijing 2008 and London 2012. James, who missed out on London 2012 but catapulted herself into the sporting mainstream by winning four medals at last month's World Track Cycling Championships in Minsk, hopes those achievements can act as an inspiration to grassroots riders.
She said: "The performances of our female riders at Beijing and in London have already made a difference, now we just need to see more women doing everyday cycling and enjoying our amazing sport for all that it has to offer."
Ms Miller added: "Such an ambitious approach is welcome as it is going to encourage people to lead more active lives and to get involved in sport."
British Cycling has previously established Breeze, a scheme that aims to get more women cycling by offering female-only rides led by trained guides.