Sir Chris Hoy targets mentoring role in wake of track cycling retirement
Sir Chris Hoy is keen to take on a mentoring role to help develop a new generation of British cyclists.
Last Updated: 23/04/13 11:32am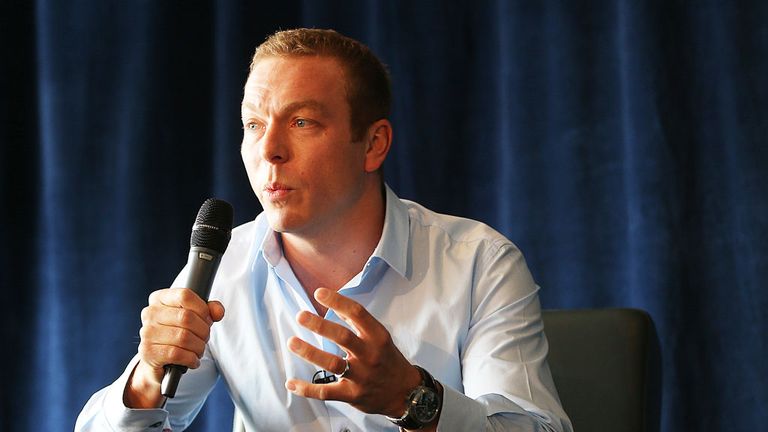 Hoy confirmed his retirement from cycling on Thursday, with the Scotsman deciding not to bow out at the 2014 Commonwealth Games in Glasgow, as had initially been expected.
The 37-year-old confirmed he would not be taking up a coaching role but remains keen to use his wealth of experience to help youngsters in the sport.
"Not coaching, mentoring possibly with the Scottish team for the Commonwealth Games," he said when asked about his future.
"A coach has the same commitment as an athlete, they have to be there for all the training sessions and competitions and it's a huge commitment and a full-time thing.
"As a mentor you're there to speak to the athletes as and when they want so I'm basically giving my time up to be available to athletes who perhaps want to discuss their concerns leading up to the games.
"You might want to ask 'how do you deal with pressure?' or 'how would you advise me to deal with this or that situation?'
"It may be that it's just a five-minute chat or ongoing meetings with athletes and maybe even coaches."
Reflecting on his career, Hoy admitted increased investment in the sport enabled him to become the most successful British Olympian of all time after winning six gold medals.
"I think it was the right people at the right time coming together in the team," he added.
"It's the fact that we've been very fortunate to have this support from lottery funding that started just at the beginning of my career.
"We got Manchester Velodrome, now we have Glasgow Velodrome, London Velodrome and Newport Velodrome, so the sport is growing.
"It's not just track cycling, it's across the board. The Tour De France win for Bradley Wiggins, Mark Cavendish winning stages and being world champion - it's phenomenal.
"And as a fan of the sport, to see it just transform over the years. When I first started we had Chris Boardman and Yvonne McGregor, one or two medallists, but now you've got a whole host of household names."