Phillip Hindes wants team sprint gold at World Championsips
Phillip Hindes wants to win team sprint gold at next year's world championships.
Last Updated: 24/09/13 1:32pm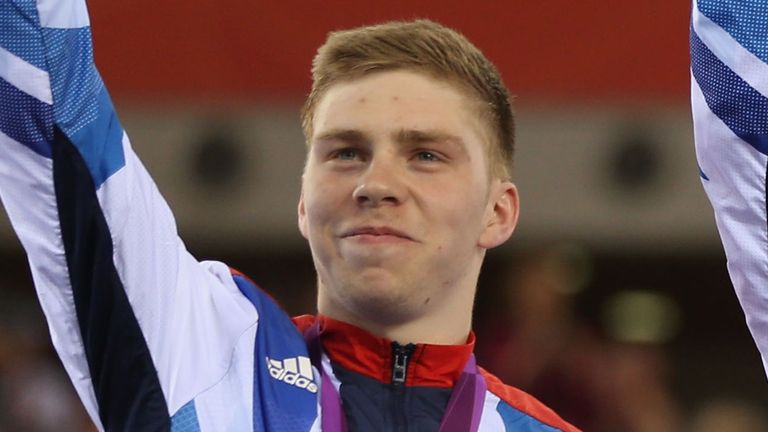 Britain won gold in the event at both the Beijing and London Games, but the last time they secured the world title was in 2005.
The 2014 Track Cycling World Championships will be held in Cali, Colombia, from February 26 to March 2 and Hindes insisted suggestions they do not matter to the squad are well wide of the mark.
The 21-year-old, who was part of the squad that claimed gold in London along with Jason Kenny and Sir Chris Hoy, said: "It is very important for us. The worlds is a really hard competition and the teams are really, really strong.
"It is a big achievement to win the worlds - it would pretty much be like winning Olympic gold in the build-up to Rio and it would mean a lot to us.
"It would show that we are still there and that we were not just good at the Olympics."
Hindes, who finished sixth alongside Kenny and Kian Emadi at the 2013 World Championships in Minsk last February, added: "We want to win the worlds.
"We were quite disappointed in February that we didn't win because we were looking good in training."
Experimentation
There has been considerable experimentation with the British team sprint squad, which can no longer call upon Hoy following the Scot's retirement.
Hindes admits there have been problems, but feels things are coming together well now following a summer of hard work.
The German-born rider said: "We had a few issues. Getting on, starts - I think we were on different levels in the starts.
"But we practised a lot over the summer and got stronger, and I think everyone has improved - the training starts look a lot better now.
"Now I think it is looking really strong. We have Matt Crampton, who is really good in the man one position and is fighting with me really. He is also a great man three, so there are two places he can have.
"Then we have Kian, who is a good man three, and Jason, who is pretty much good in all three positions. So we definitely look a lot stronger and hopefully we can win the worlds in February."
Hindes was speaking in Manchester, where this week he will be competing in the British National Track Championships and taking on Kenny, who also won individual sprint gold in London.
Hindes is racing with Matthew Rotherham and Callum Skinner in the team sprint, as well as featuring in the individual sprint and Keirin.