Bright future
Head coach Shane Sutton thinks all the pieces are in place for GB's track squad to go from strength to strength.
By Graeme Mair
Last Updated: 28/09/12 1:27pm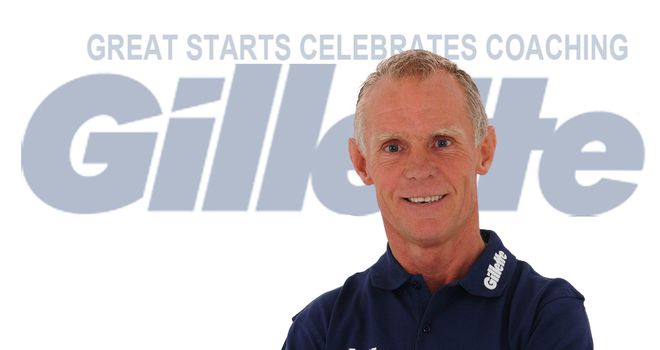 Head coach Shane Sutton thinks all the pieces are in place for Great Britain's track cycling squad to build on their success at the London Olympics.
Under Australian Sutton's guidance, Britain won seven gold medals in the velodrome at each of the past two Olympics.
The team's fortunes suffered a temporary dip in the aftermath of their exploits in Beijing in 2008 but Sutton believes lessons were learned from that experience.
"Success is hard to deal with in any form of business, sport, whatever," he said. "If you fail, you just work harder, you train harder or you put more hours into the office to get the job done - it's as simple as that.
"Success is very difficult. We've found that we've coped quite well this time round because we had learning experiences from what happened to us in Beijing and we had coping strategies in place ready to deal with this.
"The riders tend to have the right managers around them now. Whereas when we came back from Beijing nobody had managers, it was all 'geez what's happened'."
Review
Sutton, who is also head coach of Team Sky on the road, is keen to remain in his role through to the 2016 Olympics in Rio, where he thinks Britain can improve on their benchmark of seven golds.
"British Cycling are doing a review at the minute," he said. "I've got a contract with them but it's only worth the paper it's written on. If they decide to part company then so be it.
"I'd love to go another Olympic cycle, I'm really enthused by what we've just achieved and I think we can do even more next time round.
"We've got a very young squad, I can name you the team now, I can virtually name you the team now. I think it is very do-able that we surpass what we achieved in London. I'm keen to stay."
Sutton expects to keep his coaching team together at British Cycling's Manchester headquarters despite their stock soaring in the wake of the Olympics.
"It is one of those things where you are waiting for the dreaded phone call," he said.
"But I also believe, life's about choices and if the coaches feel they need to move on...
"I think we'll still keep the nucleus of our coaching team together, they're very happy.
"Any coach that does leave would find it very hard to walk away but I'd wish them well, wouldn't hold them to it.
"I can't actually see any of our coaches, given what we've just achieved wanting to jump ship now anyway."
The 2012 Gillette 'Great Starts' campaign celebrates community coaches and inspires the next generation of coaches by providing them with grants to fund their next level qualifications. The campaign concluded at an event attended by ambassadors Sir Chris Hoy and Liam Tancock who celebrated with the successful recipients of this year's grants.