Tour de France route set to be unveiled on Wednesday morning
The cycling world is preparing for Wednesday's unveiling of the full 2014 Tour de France route map.
Last Updated: 23/10/13 11:27am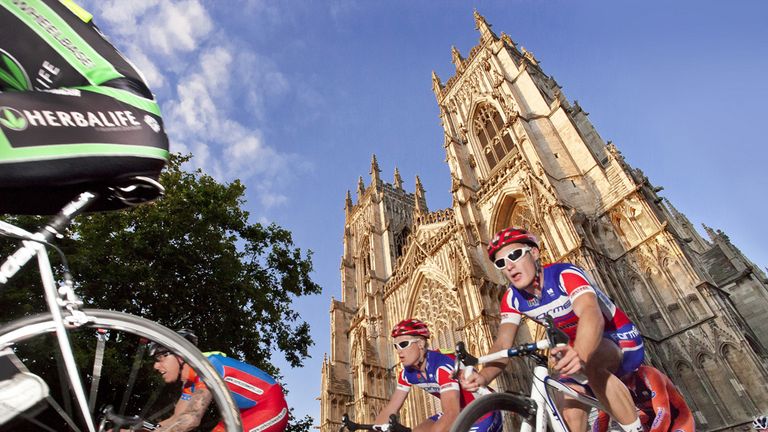 The sport's flagship event will begin outside the Town Hall in Leeds before a second stage between York and Sheffield and a third branching from Cambridge to London.
The stages are widely expected to include the Belgian town of Ypres in order to mark the 100th anniversary of the outbreak of the First World War, and the climb of Platzerwasel is set to make the frame for the first time since 2009.
Team Sky's Chris Froome will almost certainly have to defend his Tour title through stages that take in cobbled streets - a terrain feature that caused "absolute carnage" in 2010 according to Bradley Wiggins - but Froome is likely to benefit from the inclusion of a mountain stage at Col du Tourmalet.
Froome said: "It's the unknown factor that worries me about cobbles, not necessarily being dropped. What worries me about cobbles are the crashes, the mechanical problems.
"A mechanical problem in the wrong moment of the race when things are kicking off could lead to you losing the Tour. I'm not a big fan of that."
Madison-Genesis rider Dean Downing believes that another domestic hope, 25-time Tour Stage winner Mark Cavendish, will stake his claim early via a sprint finish in Harrogate.
Downing told Sky Sports: "It's very exciting. Going in to Harrogate has got Mark Cavendish's name all over it.
"I think the second stage is going to be pretty tough as well. The last 30km has got lots and lots of sharp climbs - nothing like the Col du Tourmalet obviously. It's exciting to see the whole route unveiled."
Downing's brother Russell, of Team NetApp-Endura, added: "I think it's going to be unbelievable. Yorkshire is getting behind it already - all around the county you can see things being unveiled."
The presentation of the route, which takes place in Paris, begins at 10.30am BST on Wednesday.