20 Questions: Bernhard Eisel
In the lead-up to the Tour of Flanders, the Austrian Classics crusader answers the big questions.
Last Updated: 06/04/14 12:12pm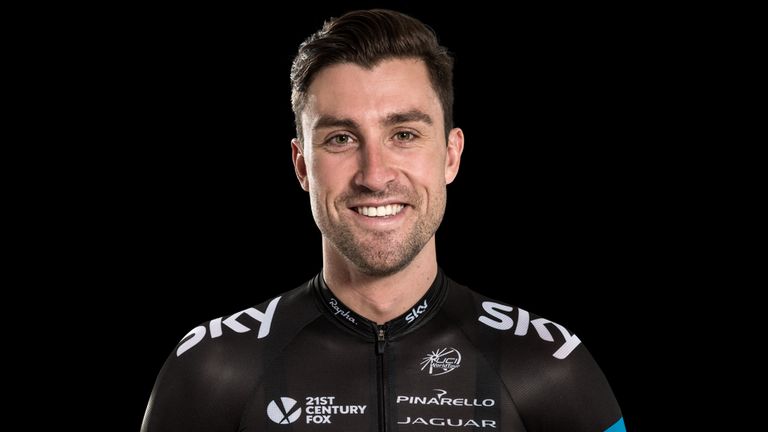 Next up to take on the challenge of 20 questions is Bernhard Eisel. Is he the best thing to come out of Austria since Arnold Schwarzenegger? Check out his answers and you decide...
Would you rather have the power of invisibility or flight?
Flight definitely. Even just to fly a plane would be great. Either way I need wings.
What has been your greatest ever day?
That's also pretty easy. Getting married last year.
Do you have any phobias?
Not really – I don't think so. You never know until it happens.
What would be your dream car?
I love cars. Something vintage. A Lancia Stratos maybe. Just to look at – don't drive it!
If you could learn any language what would it be?
Japanese. Just because of the people there. We had a really good time when we went over for Japan Cup last season.
What was your first job?
To be honest, I'm 32 and I've never worked in my life! Okay I did work two summers in a bakery when I was growing up. It's was pretty cool. You started working at 4am and you were done by 10am.
What is the best piece of advice anyone has ever given you?
A cycling career is short!
What is your favourite fruit?
A good old apple.
What was your favourite school subject?
I wasn't there much. I think it was history to a certain point.
If you could play another sport professionally what would it be?
That's a tough question. Probably a downhill skier.
If you had a year off what would you want to do?
Travelling around the world. On a bicycle, on a motorbike, by car, train, boat. I'd just go everywhere.
Would you rather be really really big or really really small?
Really small – so people can't see you.
What is the worst fashion crime in cycling?
The world champs jersey year by year (laughs). Is there any fashion crime? I'm not sure.
What is your favourite gadget?
I don't really have one. Gadgets don't always have to be electronic do they?
What is your favourite board game?
Monopoly.
What animal are you most like?
Sometimes I just want to be a sloth and hang out. I love animals and they all have different characters. I would actually love to be my cat. She has the best life you can imagine!
Do you believe in aliens?
Not really. But I can't believe we're the only people out there. I don't think we're that special.
Are you a morning person or a night person?
I can be both. It depends on my focus! In the off-season I'm a night person.
What is your favourite condiment?
Oil!
What football team do you support?
I'm Austrian (laughs). There's not really a big football team to support. I just like to watch the big games, it doesn't matter who it is.