What's The Story?: The panel look at Fergie's book and 2014 Tour de France
Sarah-Jane Mee and her panel look at Fergie's book, touches of genius and the 2014 Tour de France.
Last Updated: 21/11/13 1:33pm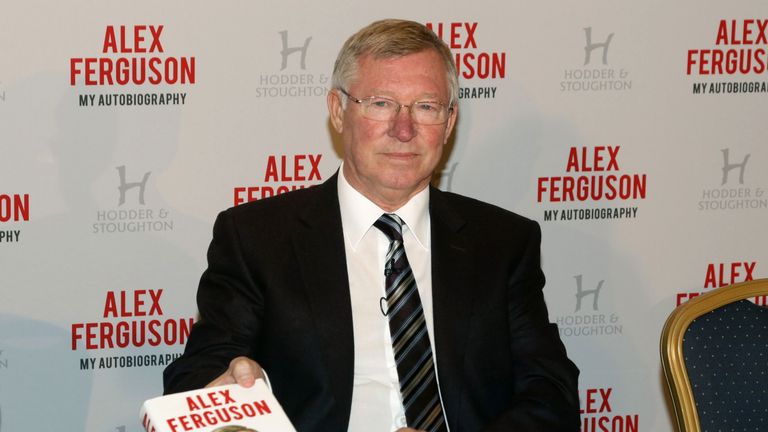 On Wednesday, SJ was joined by Ollie Holt, Louise Hazel, Luke Rowe and Neil McCann to discuss Sir Alex Ferguson's controversial book, successful management styles, touches of genius and the 2014 Tour de France - plus plenty more.
Check out the videos below to listen to some of the debate and then download the podcast here.
Fergie's book backlash
Sir Alex Ferguson's autobiography has caused a storm this week, with the former Manchester United boss lifting the lid on disputes he had with several of the club's top players from his era, from David Beckham to Roy Keane. Ollie Holt, chief sports writer for The Daily Mirror, appreciates why those stories had to be included, but says it feels a little like score settling on Ferguson's part... "[The release of the book] isn't great timing for United but commercially it's the run up to Christmas and that's when huge books like this are launched. But it's not been ideal for David Moyes. A lot of the focus has been on the chapters where Ferguson criticises club legends. Commercially I understand why he has done that. But I'm not sure what it does for his legacy and I'm not sure he needed to do it. It maybe undermines his legacy a little bit. These are players who helped him win, who helped him achieve what he did."
Touch of genius
The Premier League has seen a selection of superb goals go in over the past week - but where does an elite athlete's ability to pull off the incredible come from? For Commonwealth Games heptathlon champion Louise Hazel it's all down to confidence... "In heptathlon, when you're on a roll it has an impact on the next event. So, for me, those moments of absolute brilliance are all about confidence. If you've trained hard and put in the hardwork, your confidence is high. If I think back to my best moment, winning the Commonwealth gold, I was on fire that day and I can only describe it as auto-pilot. I remember going into the event knowing I was coming away with a medal. I was in the right mindset and my confidence was high."
Going for yellow
Team Sky rider Luke Rowe is confident Chris Froome can follow up his 2013 Tour de France victory with another win at next year's race. The route of the 2014 event was announced on Wednesday and Rowe says it suits the reigning champion perfectly - although, frustratingly for Rowe, next season's race may be a year too soon for him... "I think Froomey has got a pretty good chance, to be honest. There are five mountain-top finishes and there's a long time trial, so that suits him perfectly. There's nothing saying he can't win it. The first three stages are in Britain, too, which is going to be pretty special. If there's any more of an inspiration you'd do well to find it. Realistically, it's possibly a year too early for me but I'll throw my name in the hat and hope for the best!
Want to hear more from the What's The Story? team? Then download the podcast here.