World Darts Final: Peter Wright can beat Michael van Gerwen says Rod Harrington
Rod Harrington says Peter Wright has a chance of beating Michael van Gerwen in the World Darts Final.
By Rod Harrington
Last Updated: 31/12/13 12:30am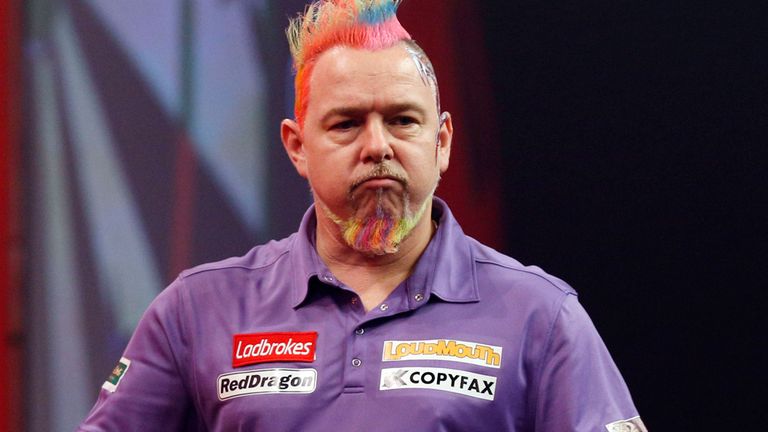 That's especially true if you look at the way Michael played in his last match. He didn't come off the boil once in his 6-0 semi-final win over Adrian Lewis and if he performs like that again in the final then obviously I think he will win.
I don't think anything matters to him at the moment. He lost in the World Championship Final last year, but then he won the Premier League and the Players Championship in 2013 and comes into this final with a far different confidence.
It looks like arrogance, but that's not really the right word to describe it. He has the self-belief that you have to have in yourself if you want to achieve anything in this sport. After beating Lewis 6-0 then he will be even harder to beat because he will feel like he is at the top of his game.
But I spoke to Peter Wright at Alexandra Palace on Monday night and he said he was up for it. He said he's going to go up there and do what he's good at and keep improving.
He has been playing really consistent darts and when you are consistent leg-on-leg and set-on-set then you are always going to give yourself chances. Remember, he threw a 105 average earlier in the tournament and if he does that again then he will put himself in the realm of beating Van Gerwen.
Wright hasn't thrown many bad darts in this World Championship and has been producing 100 averages across the board. He will get chances in the final and he must do what Lewis failed to do on Monday night and hit doubles.
Aidy had chances in the semi-final, but his finishing let him down and if Wright wants to have a real go at becoming World Champion then he's got to hit the doubles.
If he can up his average a little bit and take out some serious checkouts then he can put Michael on the back foot and take control of the game. Then who knows what might happen?
I play a lot of chess and in that game if you're always on the back foot defending then you can't attack. When you're attacking the moves look easier. Darts is very similar; when you're in front the doubles are easier to hit and the big checkouts seem to happen. When you're on the back foot you can be edgy even when you've got three darts in your hand for double top.
So Wright has got to take the game to Van Gerwen. He may not hit a lot of 180's, but his 140 count is huge and that's really important. That's what will give him the chances and if he takes them out then he can become World Champion.
Life-changing
Even if he loses he will pick up £100,000, which is life-changing and in my opinion he will get a place in the Premier League no matter what happens. He deserves it because he's had a good year.
I said at the beginning of the tournament that he's one of the most improved players on the circuit. Remember, I travel the country watching these players week in and week out and I know just how good he is.
He has proved in this tournament that he is a quality darts player and I don't think he will be a one-hit wonder. I expect him to be a consistent player for a few years to come and to reach many more finals.
And I also don't see why he can't lift the Sid Waddell Trophy on New Year's Day. I give him a massive chance and if I was allowed to gamble I might have a little flutter at 10/3 to cover my beer money!
Of course Van Gerwen is the favourite. He's been there before and has won major tournaments on TV, whereas this is the first major PDC final that Wright has been in.
But Peter was an 8/1 shot to win the tournament when I went the radio on Monday afternoon and even though I was tipping Lewis or Van Gerwen to win it I told them: 'beware the underdog'.
They were the last words I said in that interview and they could ring true on New Year's Day.