Premier League Darts 2014: Rod Harrington previews Week 15 in Brighton
By Rod Harrington
Last Updated: 15/05/14 12:34pm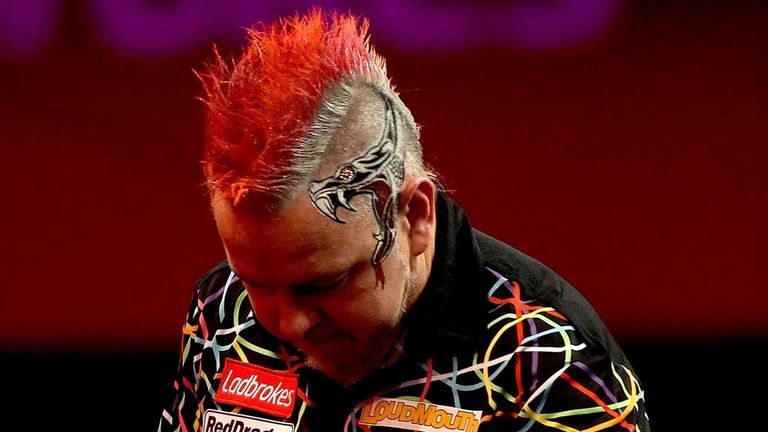 Michael van Gerwen and Raymond van Barneveld have qualified for next week's play-offs at the O2 Arena, while Gary Anderson (18pts), Phil Taylor (18pts) and Peter Wright (17pts) will scrap it out for the other two berths in Brighton. Here's how Rod Harrington sees things unfolding…
Dave Chisnall v Adrian Lewis
These two cannot reach the play-offs, but professional pride will come into force – and remember there's an extra £5,000 on offer for every place you finish in the table, so they will be going hammer and tongs. Adrian Lewis played really well last week. I commentated on his game with Robert Thornton and he wasn't throwing as quickly as the week before and was deliberating over each dart, which helped him. He was more focused on the third dart and was getting 80% of them on target – and that consistency was the main reason he beat Robert.
On the other hand, Dave Chisnall is having a bit of a rough time; the snatch is coming into his game and he's not been consistent enough. Sometimes the Premier League can mess up a player's form and I hope that doesn't happen to Chisnall, but I've seen it so many times. He's got to realise he has to knuckle down and turn around his form, which isn't good enough to win anything. He has the ability, but I can't see him beating Lewis in the form he was in last week.
Gary Anderson v Raymond van Barneveld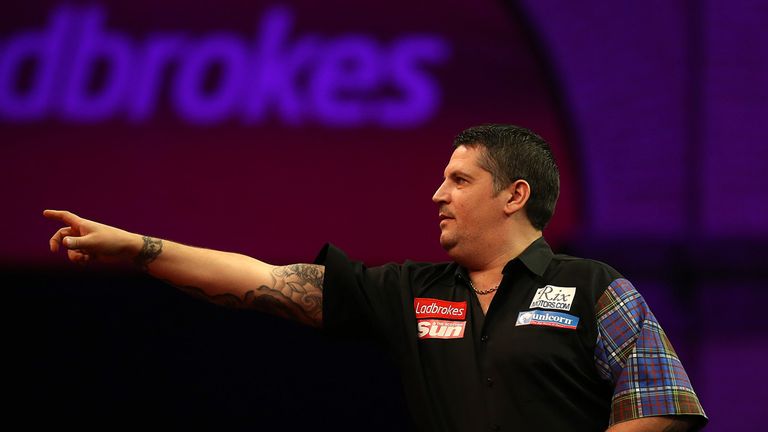 Gary Anderson will be in the play-offs if he wins this match and a draw may be good enough for him, but he is currently behind Peter Wright on legs difference and it's very close. On my William Hill blog I said this was a betting game for fans, but not for big punters because there are so many variables. Anderson has been scoring beautifully and taking out big doubles, whereas Van Barneveld has been taking big shots out – like the 118 against Phil Taylor - even though he's not been scoring well.
Anderson needs to get in front because when Barney starts to trail, he doesn't have the fight that he had when he became a World Champion. I remember the emotion running through him when he won the Grand Slam a couple of years ago, but I haven't seen that since. He has only lost two games in the Premier League all year, but we haven't really seen his usual scoring power. If Anderson can get out of the gate quick I think he will go on to win, but he has to be careful against a player who can't be knocked out of the top four. That could make him dangerous, a bit more fluent on the checkouts and I think this game has draw written all over it.
Robert Thornton v Phil Taylor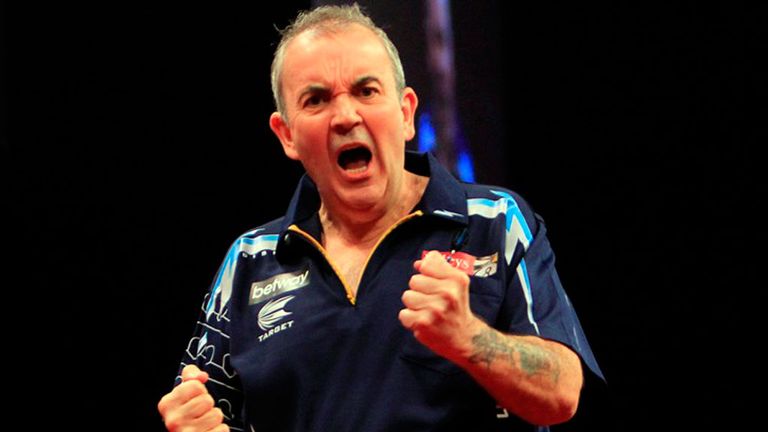 You might think Phil Taylor has got the easier game of the play-off contenders, but if you forget last week and take the last month of form then Robert Thornton is the most dangerous one in the pack. If he steps up with the 180-power that he has shown in recent weeks then Taylor has got a problem because the 180s and the double-top seem to go hand-in-hand for Robert.
If Phil drops a couple of legs behind then he will start to worry and so he needs to be focused ahead of what is the toughest game he has played in the Premier League this year. If he lets Thornton take the game to him then he could have a problem. I expect Phil to win and seal his place at the O2 Arena, but it's one of those games where I wouldn't want to be playing!
Peter Wright v Michael van Gerwen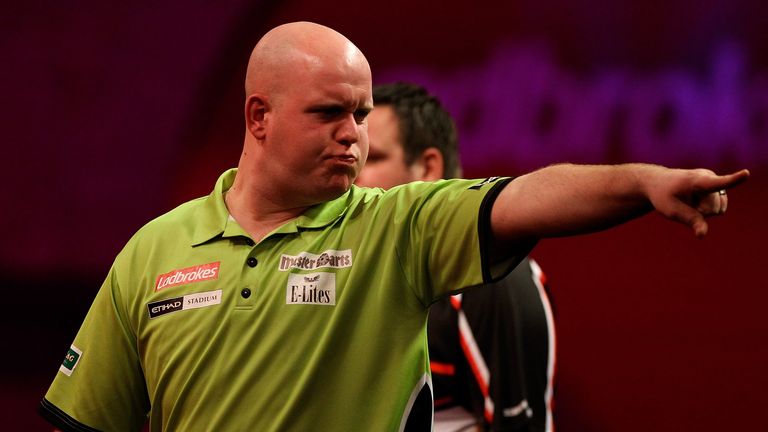 Peter Wright has been an inspiration, not only to the Premier League, but to the game of darts. Taylor hit the nail on the head last week when he said "he's the quietest man off the board, but everybody hates him on the board". He's not scared of anyone, he takes the game to you and those are good traits to have. He has made himself a character, people remember him and he will make money – and let's not beat around the bush, that's what we're all there for!
By the time this match starts, Wright will know what he needs to do and whether he has a chance to knock out Taylor or Anderson and one thing is for sure, he has got some bottle. The double nine he hit to draw with Taylor last week is as good a double as you'll ever see because it's the worst on the board for any right-handed player. However, he is up against Michael van Gerwen who was exceptional last week and has a bit of niggle with Peter, so will want to beat him. I think Michael will be in the right frame of mind and will win – but a draw would not surprise me. However, I don't think a draw will be good enough and Anderson and Taylor will go through. There are so many variables though and we couldn't have asked for a better final night!