Wayne Mardle's verdict on Premier League Darts Week 15
Last Updated: 12/05/17 4:26pm
Top spot and the final play-off place are up for grabs in the final week of Premier League Darts, so we've asked Wayne Mardle for his verdict.
So, after 14 weeks it has come down to this, a final week with Aberdeen the venue and all four matches have something riding on them.
Three places at the O2 next week have already been secured with Phil Taylor and remarkably Dave Chisnall in the mix for the final spot, while Peter Wright will challenge Michael van Gerwen's hopes of a fifth successive regular season finishing top of the table.
With plenty still to play for it's time for "Hawaii 501" to gaze into the crystal ball and, with the help of faithful friend Sherlock, the Labrador puppy, give us his Premier League predictions for Week 15...
Dave Chisnall v James Wade
I don't think Dave has got a chance of qualifying but if you had said to Dave "You will have an outside chance of qualifying coming the last league week" he would have said "Are you kidding me?" - he was playing so poorly.
But the roles have been reversed as James Wade is finishing how Chisnall started and that is absolutely dismally - I don't get why he is playing so poorly but it is the worst I have ever seen him play.
Dave is playing so well now and has been for seven/eight weeks, I think he will rattle through James, I think he will outscore him and I can't believe I am going to say this, I think he will out-finish him.
James' left foot, his stabilising foot, is lifting up so he is on the ball of his left foot more often and that is not stable - you cannot hit a target the size of a treble 20 when you are moving around that much. He has done it over decades, but he has never done it so regularly and by making the same mistake he has played himself into poor form.
Verdict - I am backing Chizzy but even if he wins 7-0 he is not necessarily through, he needs an 11-leg swing and two points to overhaul Phil. If Chizzy wins 7-3, which I think he will, then Phil can't be caught.
Phil Taylor v Adrian Lewis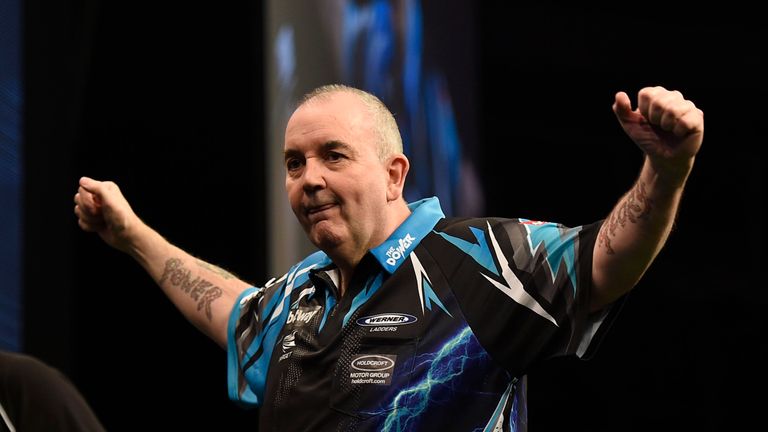 Phil could just need to exist and it will be enough depending on what happens before. I think it is quite a tough one even though Phil is playing better than Adrian Lewis.
Aidy was looking decent for a few weeks and last week he was really out of sorts when he needed to play his best game - I feel for Aidy, he made a run for it and dragged himself up the league table, but losing 7-0 to Michael van Gerwen seems to have knocked the stuffing out of him.
I think it's a favourites night, there is normally one upset but I can't see one this week.
Verdict - I think Phil will win and book his spot, he will book fourth spot and play Michael van Gerwen in the semi-finals.
Peter Wright v Raymond van Barneveld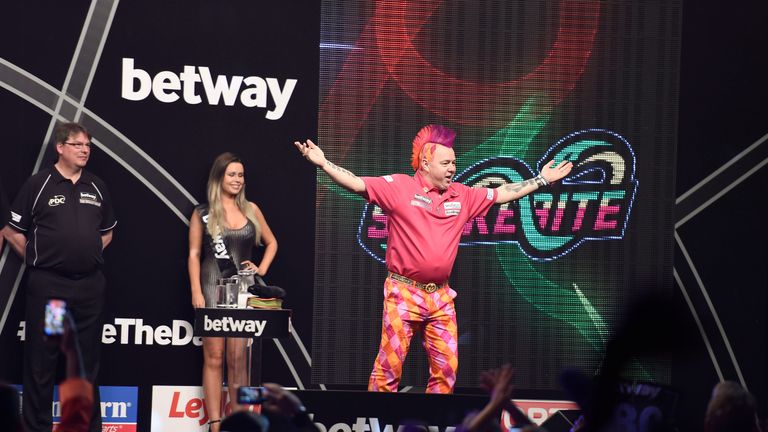 Peter Wright is playing great, not as well as when he won the UK Open in early March and the stats back me up on that.
But his scoring is so consistent that you have to play really well to beat him - he is effectively a lesser Phil Taylor of 2010/11/12 when Phil would make you play brilliant to beat him and that is what Peter is doing now.
Barney has gone off the boil in the last couple of weeks but that is just what he does, he will be back and no doubt play well at the Matchplay or the World Cup.
Verdict - For me, Peter Wright wins this because is hardly making any mistakes. He is averaging nearly 100 most games and that is a tough standard to beat - I think he wins 7-4.
Michael van Gerwen v Gary Anderson
For me they are the best two players in the world with Peter Wright right behind them.
It is like watching Nadal and Federer go at it, when you see two of the very best there has ever been and I think Gary is right up with the best I've ever seen and, in my opinion, Michael is the best.
It's going to be a great atmosphere and just like 2015, it is going to go right down to the very last game as to who wins the league and for me it is the same outcome.
Michael van Gerwen wins the game and wins the league phase but I think it will be a really good game between them - they seem to let each other play, they like each other and there is a lot of respect and friendship there.
Both men appreciate what the other one does and I like to see that. You see a lot of players contrive to slow the other one down even if their game is quick. Gary and Michael both know if they play their 'A' game the likelihood is they will win so they let each other get on with it.
Verdict - I think Michael gets Gary 7-5. We will go down to the last leg and the last dart and Michael will take out tops after Gary hits 177 to leave 24.
You can follow all the action from Week 15 on Thursday on Sky Sports 1 from 7pm and via our live blog at www.skysports.com/darts