Wayne Mardle's Premier League Darts predictions ahead of finals night
MvG, Wright, Taylor or Anderson? Who will be crowned Premier League champion?
Last Updated: 18/05/17 7:12pm
Wayne Mardle looks into his crystal ball and picks out the winners and losers as the Premier League comes to its climax at The O2.
Michael van Gerwen is favourite to claim his third Premier League title in Thursday's play-offs at The O2, but he will face stiff competition in the form of Gary Anderson while Peter 'Snakebite' Wright tackles the great Phil 'The Power' Taylor.
The tournament will conclude with the final, with a £250,000 prize on offer for the eventual champion. But who does Wayne think will come out on top?
Michael van Gerwen v Gary Anderson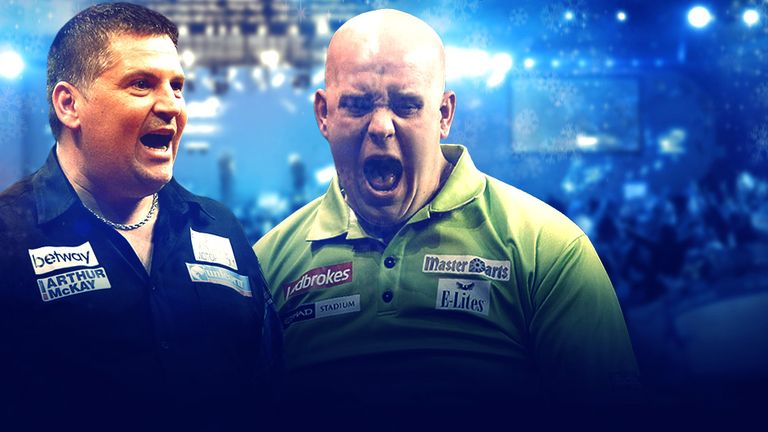 I've said this all along that between the four of them, they all believe they can win it.
In Gary and Michael - they're world champions, they're winners. I've got a feeling that the winner of this tournament comes from this match.
Anderson has got to play a bit more consistently than he has been recently. In some games he's looked great, while in others he's just looked off.
Michael, for me, is the one to beat - we know that because he's odds on to do so. But if Gary can settle quickly, which he couldn't do last year against Phil Taylor, then I think it can go close.
Prediction: Michael van Gerwen is the most likely to settle into his game, so I'm going to go for a 10-6 win in his favour. (Sky Bet Odds: Van Gerwen to win 10-6 is 6/1)
Peter Wright v Phil Taylor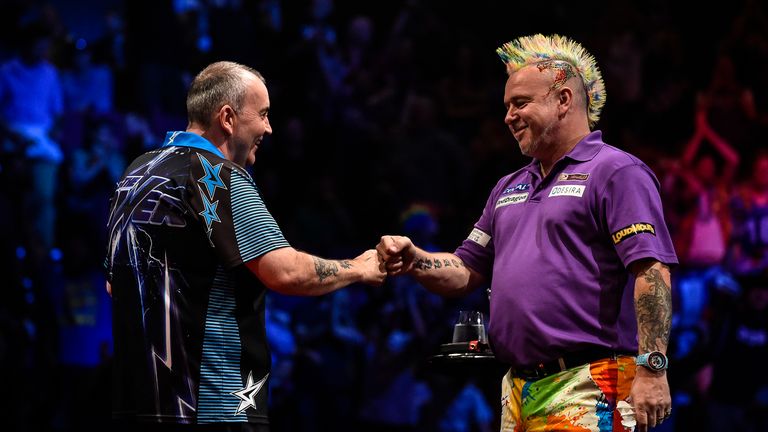 I'm in turmoil over this one.
I want Phil to win the whole thing and I want this fairy-tale ending. The more I think about it, the more I'm so pleased he qualified because I didn't think he would. But he's been helped along the way by Adrian Lewis and Raymond van Barneveld, who both went off the boil at critical times in the league.
Saying that, Phil has helped himself by playing better, but I think Peter Wright is going to be really hard to beat.
Wright is proving to be difficult to beat. Whether he's averaging 95 or 110, he's a real pain and he very rarely has a bad leg. He doesn't seem to miss six darts at a double to let someone in. If he has a bad visit, it's normally a 60 or 97 - he is maybe more consistent.
Prediction: I'm going to go with my head and say Peter Wright is going to win this 10-8. (Sky Bet Odds: Wright to win 10-8 is 15/2)
The Final
Michael van Gerwen v Peter Wright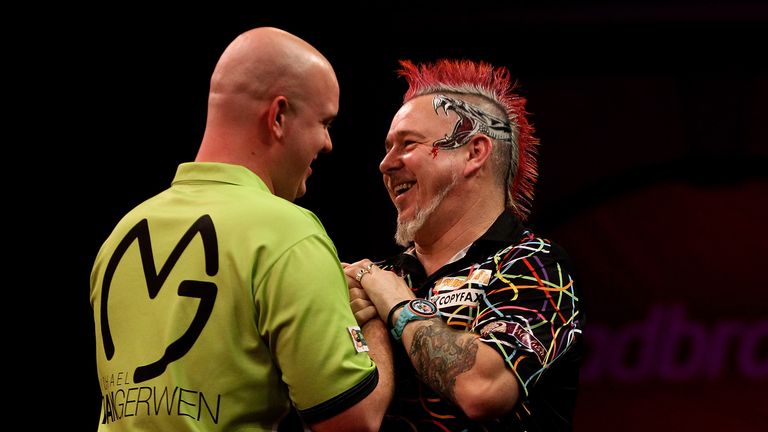 I know Wright beat Van Gerwen 6-0 to claim the European Darts Grand Prix the other week, but the Dutchman wasn't at the races, his finishing was poor, and he doesn't normally under perform in championship finals. He's been in the final for the past four years - that's how difficult he is to beat - he's won two and lost two.
He's beaten Phil Taylor in the final both times, but this year I think he beats Peter Wright in the final.
I'm really pleased that all four will think that they can win and that's something that will make the final night so special.
Prediction: Van Gerwen wins this all day long. I think he probably wins it 11-6.
Will the format help or hinder any of the finalists?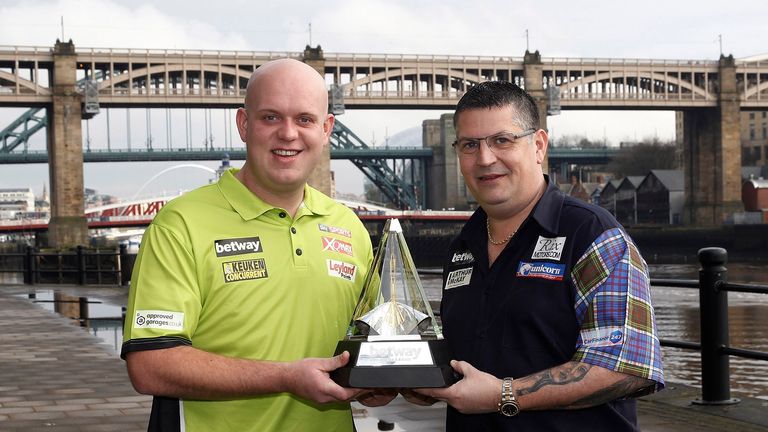 They're all tried and tested. There's not one who would favour the shorter format because they're not as good as the others.
The short formats give the lesser likes the chance. The difference between a regular week with the first to seven and the first to 10 [11 in the final] on Thursday night won't matter to these guys - they've all done it and won over longer and shorter formats.
The only thing that might come into play is that it's two games in one night and the guys are going to have to prepare right and get it spot on so that they're at their absolute optimum.
Will we see a nine dart finish on finals night?
They're so hard to get, but when we see them, they're not surprising are they?
I'm going to say no, which means I'll be wrong and there will be one.
Prediction: (Sky Bet Odds: Will we see a nine dart finish? It's 6/1 on the night)
You can see all the action from The O2 in London, with the semi-finals and final in one night on Thursday from 7pm on Sky Sports 3 HD, including Michael van Gerwen v Gary Anderson and Phil Taylor v Peter Wright.
Who will win the Premier League? Let us know your thoughts by tweeting @SkySportsDarts or by using the comments box below - sign in with Facebook. Follow us on Twitter & use #LoveTheDarts