Phil Taylor vows to topple Michael van Gerwen and become world number one again
The Power has new darts and 15th World Matchplay title in sights
Last Updated: 18/07/14 7:51pm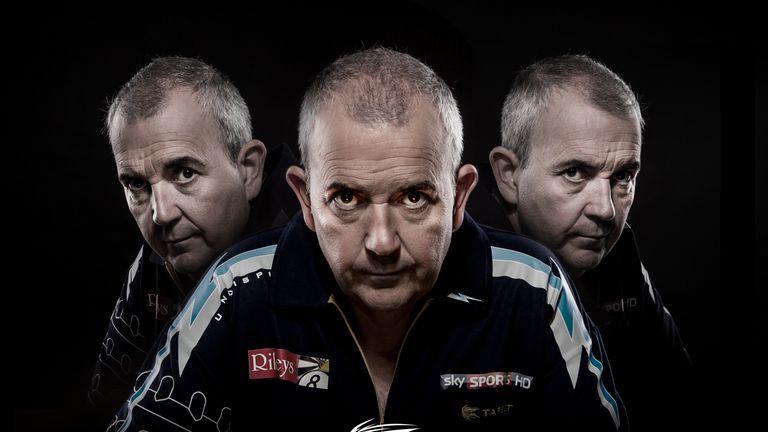 Phil Taylor has vowed that he WILL topple Michael van Gerwen and return to the top of the world darts rankings.
The Power has been preparing for his assault on the World Matchplay in Blackpool, an event he has won 14 times in the past, and he says a trophy is all he needs to overcome the issues that have blighted a below-par season to date.
After switching darts manufacturers in January, Taylor has endured indifferent form – including a shock loss to world number 137 Aden Kirk at the UK Open – but insists he has now found the right balance in his Target Darts to overcome his nerves and steer himself to glory.
And he says he has world number one Van Gerwen in his sights, starting with the World Matchplay, which is live on Sky Sports from this weekend.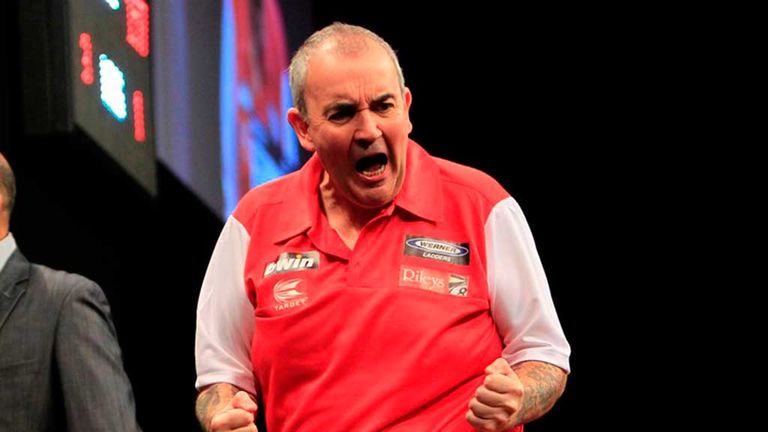 skysports.com: We haven't seen you on Sky Sports since the World Cup of Darts in June. What have you been up to since then?
PHIL TAYLOR: Practising! I've been doing a lot of practice. I've been down to my sponsors, Target Darts, to tinker about with my equipment again. We've got a brand new stem which is made of titanium, so I'm looking forward to trying that on TV. We've been trying everything to be honest with you but they haven't worked…
skysports.com: So are you happy with the state of your equipment now?
PT: Yes. Very happy!
skysports.com: You've been quoted as saying you've been feeling a little bit nervous at times this season. That seems strange for a 16-time world champion!
PT: It's because I wasn't so confident, if you know what I mean. I think a good result for me will put me straight back in again. I think I just need one big win.
skysports.com: So will you be nervous when you step on stage at the Winter Gardens against Darren Webster on Saturday night?
PT: I think I'll be excited more than nervous to be quite honest with you. I love Blackpool, so I won't be so nervous. I love the old Victorian type of building and it's close for me, only an hour up the road, so it's perfect. It's like playing at home for me.
skysports.com: Do you enjoy the sights of Blackpool while you're there? Will we see you down on the beach?
PT: I used to, but I don't now. I tend to stick more around the Lytham area because I love it down there. I have a holiday home up there, so I go there.
skysports.com: You've won this tournament 14 times, including the last six in a row. That's an extraordinary record. What's the secret of your success there?
PT: I've got no idea. If I could tell you I would have to kill you! I just enjoy it, I think that's what it is. It seems to bring the best out of me. Hopefully it is somewhere I can go with the new equipment and relax a little bit more.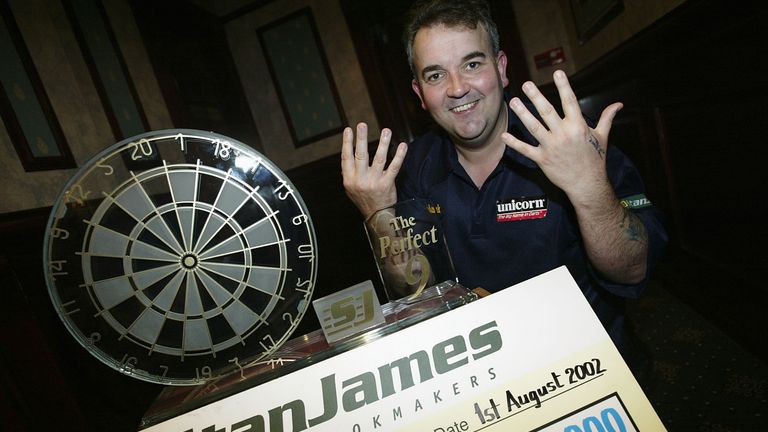 skysports.com: What are your favourite memories of playing at Blackpool over the years?
PT: My favourite memory has got to be the first nine-darter. I remember the trophy was a great big massive crystal dartboard which was about four feet long and I got £100,000 for the nine-darter because it hadn't been done for years. I think 1984 was the last one before. It's a bit of a blur, but when I hit it, I was like: "Show me the money!"
skysports.com: Does money still motivate you now?
PT: Yeah. Now because I'm older, the money goes towards my pension. I'm still motivated by it though, of course.
skysports.com: Do you still have sporting motivation after all of your successes?
PT: I want to win the Worlds again. That's my big ambition now. I still want to be world champion one more time, that's what I'm after. I'd like the Matchplay as well. I could die a happy man then!
skysports.com: Some of the pundits have been suggesting you won't do as well this year. Does that bother you?
PT: Not really. I don't read about it. People like yourself tell me, but I don't really listen to it. I couldn't care less!
skysports.com: Michael van Gerwen is the favourite with the bookmakers for this year's tournament – does that frustrate you given you've won here six years in a row?
PT: Not really. To be honest I don't think about it. I'm not really that bothered to be honest. He's playing well, the lad. I've got to give him his due, he has played well, but he's isn't doing anything I'm bothered about to be honest with you. It's nothing I'm frightened about.
skysports.com: Are you keen to get the world number one spot back off him?
PT: Yes – and I will do.
skysports.com: You sound very confident about that!
PT: I will. That's what's I'm like. I have to set targets.
skysports.com: Who else do you see as your main rivals in Blackpool?
PT: I think James [Wade] is playing well at the minute; Adrian is there or there about; Simon Whitlock is the same really.
skysports.com: We could do with a British winner in the darts. It's not been a good summer for British sport so far in the football, cricket, tennis and cycling…
PT: The darts has been going belly up as well at the minute, but we'll be there in Blackpool and we'll give it a bloody good go. We'll get a British winner!
skysports.com: Go on then, tell us who will be lifting that trophy next Sunday?
PT: Me! Of course!
World Matchplay Darts 2014 starts this Saturday from 7pm on Sky Sports 1. Phil Taylor plays Darren Webster on Saturday evening from 7pm on Sky Sports 1.
Phil Taylor will be playing with Target Darts at the World Matchplay in Blackpool. Click here for more information about their range.