Phil Taylor is preparing to make his final appearance at Blackpool's Winter Gardens
"If I win one more, I win one more, if I don't, I'm not going to knock myself out about it"
By Raz Mirza
Last Updated: 21/07/17 4:50pm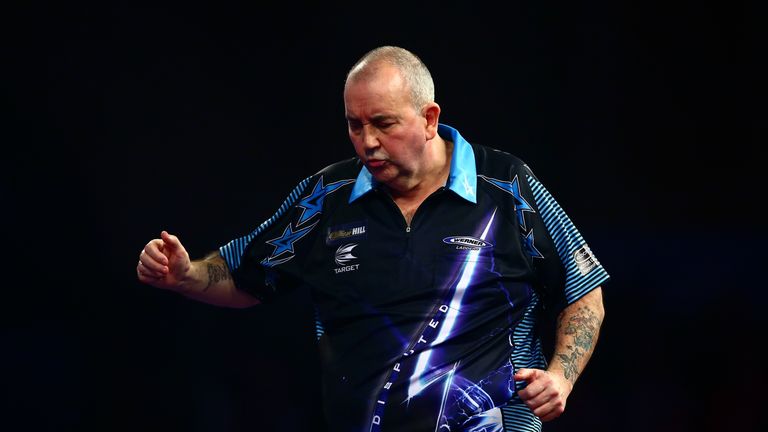 The curtain is ready to come down on 15-time World Matchplay champion Phil Taylor at the world famous Winter Gardens. Can The Power light up Blackpool one final time?
From Arthur Askey to Shirley Bassey, The Beatles, Queen, Pet Shop Boys and The White Stripes, the Empress Ballroom in Blackpool's Winter Gardens has seen its mixture a stars from stage, screen and the world of pop, but Phil 'The Power' Taylor has made it his home from his first success in 1995 to his last in 2014.
Now Taylor, who will turn 57 next month, is all set to give it one final shot as he heads towards retirement with a 16th title beckoning beside the seaside. He's looking to make it a fairy-tale ending.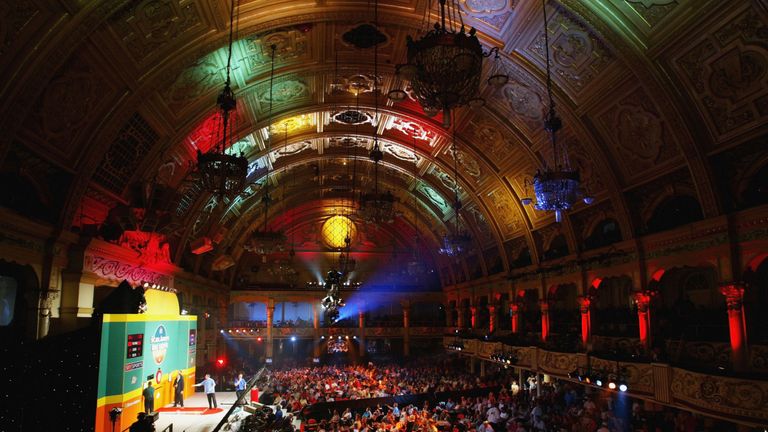 Taylor begins his quest in Blackpool on Sunday evening, when he takes on UK Open finalist Gerwyn Price, before a potential second-round blockbuster with old foe Raymond van Barneveld.
The greatest player in the history of the sport says if he was to have a last dance at the Winter Gardens it would be to Coldplay's 'Viva La Vida', a song which contains the lyric 'When I ruled the world', knowing he has been on top of planet darts for over two decades.
"I live up in Blackpool these days," Taylor told Sky Sports. "It's a lovely area, Lancashire. You're sharing the stage where you've had all the old household names, old celebrities, it's brilliant.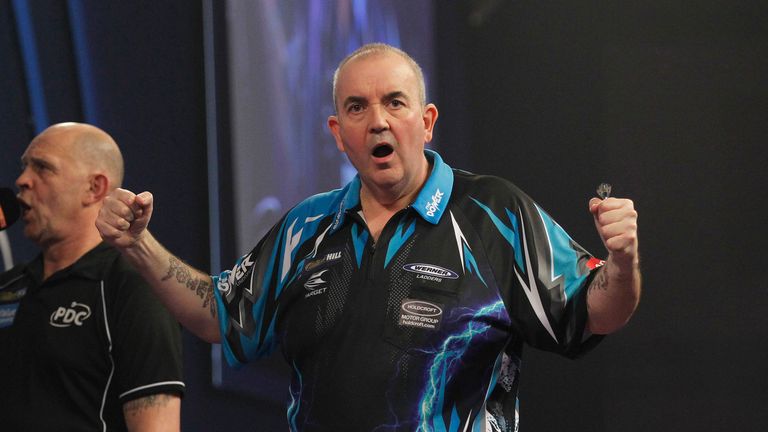 "It's my favourite venue where I've done alright, but I could have done better. Fifteen so far, so it's not too shabby.
"I'll have a good go at making it 16 this year, but to be honest with you I'm just enjoying it now. If I win one more, I win one more, if I don't, I'm not going to knock myself out about it.
"I'm well rested up after coming back from China where I had a tummy bug. I feel a hell of a lot better, so doing plenty of exercise, eating healthy, and having a bit of a practice."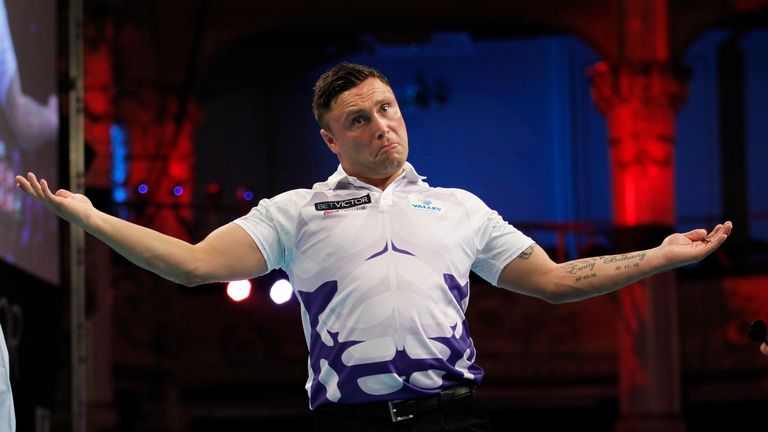 Taylor says he is looking forward to taking on former Welsh rugby hooker Price when they meet in the first round this weekend.
"He's great," said Taylor. "A lot of players don't like him, but I quite like him. He's a good little player with a bit of go about him. I just think he's different because he's come across from another sport and he sticks up for himself."
And Taylor insists he will be quitting the sport at the end of the 2018 World Darts Championship at Alexandra Palace contrary to what fellow players and experts think.
"They don't believe me," he added. "You watch me. Keep an eye on that door there, you'll see me walk away soon.
"I'm looking forward to retiring. It's time for me. The schedule the PDC has set is too much for me, I just can't do it."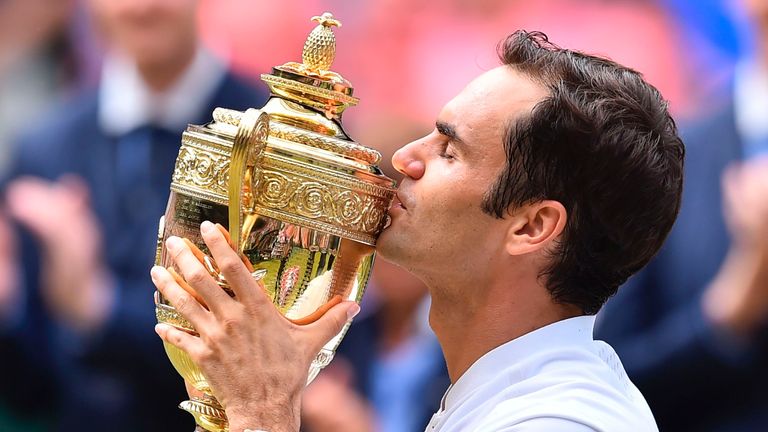 After Roger Federer, who turns 36 five days before Taylor's birthday, claimed a record eighth Wimbledon title and 19th Grand Slam title last weekend, 'The Power' says he can relate to the Swiss maestro with the importance of "experience" and "preparation" vital to success.
"It's experience with Roger. He took a few months off to prepare properly and he's done it right," Taylor said.
"He knew that coming into Wimbledon fully fit that he had a chance and he knows the schedule in the tennis that other players will pick up injuries, especially playing on clay and then grass. He knows what he's doing, he's not daft."
Don't forget that you can see all the action from the World Matchplay Darts in Blackpool, live on Sky Sports. The arrows run from Saturday July 22 right through until the final on Sunday July 30.
Can Phil Taylor win the World Matchplay at the world famous Empress Ballroom? Let us know your thoughts by tweeting @SkySportsDarts or by using the comments box below - sign in with Facebook. Follow us on Twitter & use #LoveTheDarts