Dubai Masters: Rod Harrington previews the action in the Middle East
By Rod Harrington
Last Updated: 28/05/14 2:56pm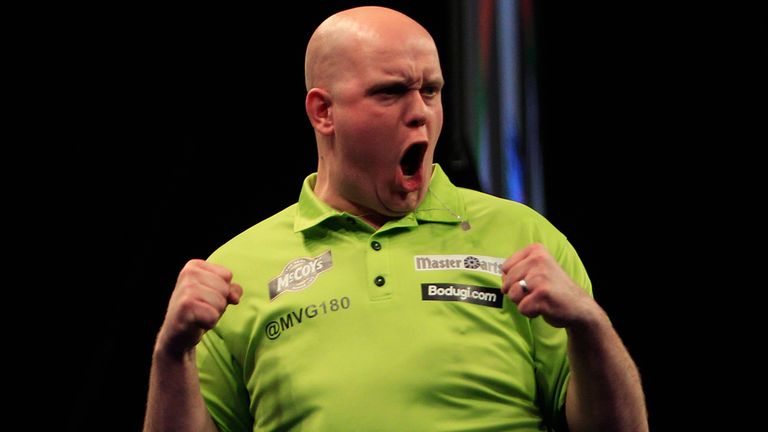 The darts action moves to the Middle East this week for the Dubai Duty Free Darts Masters on Thursday and Friday. Michael van Gerwen is defending champion, while compatriot Raymond van Barneveld is on fine form after his Premier League triumph.
Rod Harrington gives his thoughts on the four match-ups…
Adrian Lewis v Raymond van Barneveld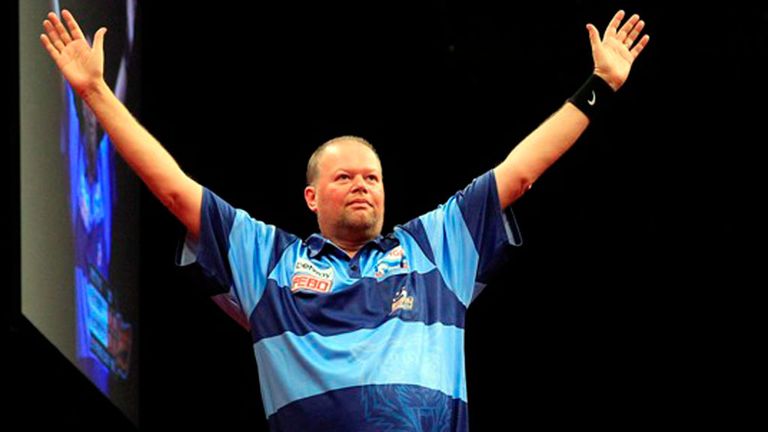 Barney's got to be on a high coming off the Premier League win. The one thing that Barney did brilliantly throughout the Premier League was his checkouts – over 53 per cent over all 16 nights. He seemed to punish people when they missed doubles, taking out shots around 100. If Lewis isn't careful that's what Barney will do to him.
Lewis has not been on top form for a little while, but someone like Adrian Lewis can just rock up and blitz anyone. He's to be careful, here, because Barney's definitely the favourite, and I think the doubles will be taken into account in this game again.
Michael van Gerwen v James Wade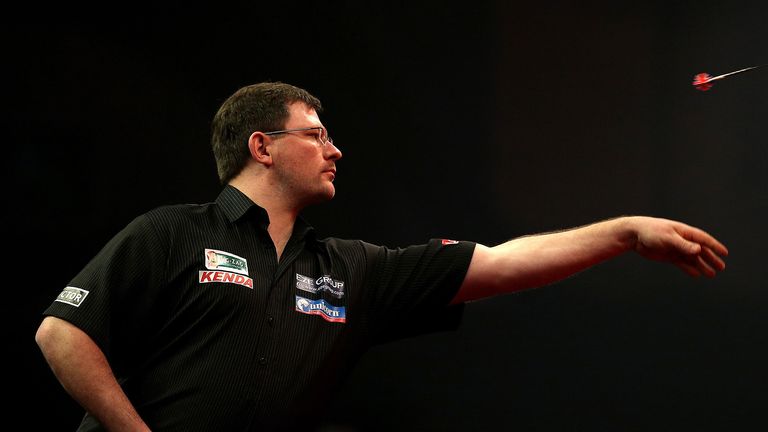 James didn't play in the Premier League – I've spoken to him a couple of times over the last couple of days, and he looks refreshed. He's looking forward to getting back into top-level darts again this year. Van Gerwen was disappointed about not winning the Premier League, but he made that final again – he's very consistent at the moment, and James is going to have to be at the top of his game to win this.
The bookies will obviously have Van Gerwen as favourite, but James – as he's proven over the years, which is why he's a seven-time major winner – has got the game to win, but he's really got to find the form we haven't seen for a while.
Phil Taylor v Peter Wright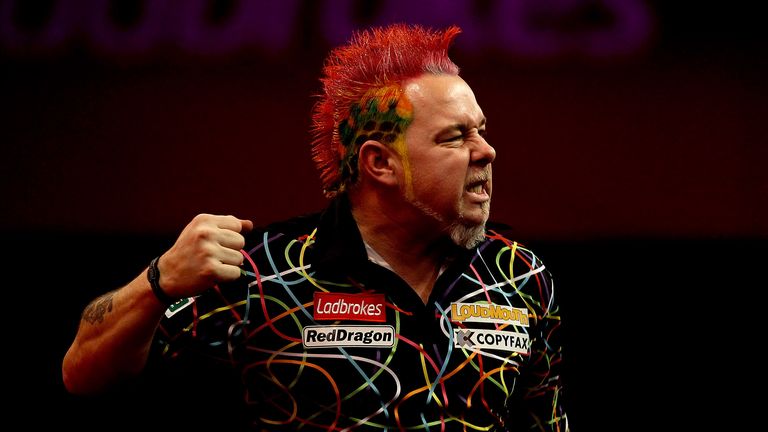 Peter Wright is the most-improved player of the last two years. He really has stepped up to the mark, made himself into a character, but can play the darts as well. It's no good making yourself a character if you keep bottling it, but Peter Wright doesn't. He didn't make the top four in the Premier League but last week he won a tour event, so that proves that the guy's got pedigree.
But Phil Taylor is looking mean – he's a wounded animal at the moment. He was 4-1 up against Barney, had six darts at a double to go 5-1 up, and Barney was dead and buried, but then Phil – in his own words – lost his way. He said he couldn't believe it, he said to me 'I lost my way and before I could get my concentration back I was behind and Barney had got in front'.
I think Phil should come through on this one, but it's going to be a close game because no-one ever beats Peter Wright easily. I've got to tip Phil, though, because he's a wounded animal, and wounded animals are dangerous.
Simon Whitlock v Dave Chisnall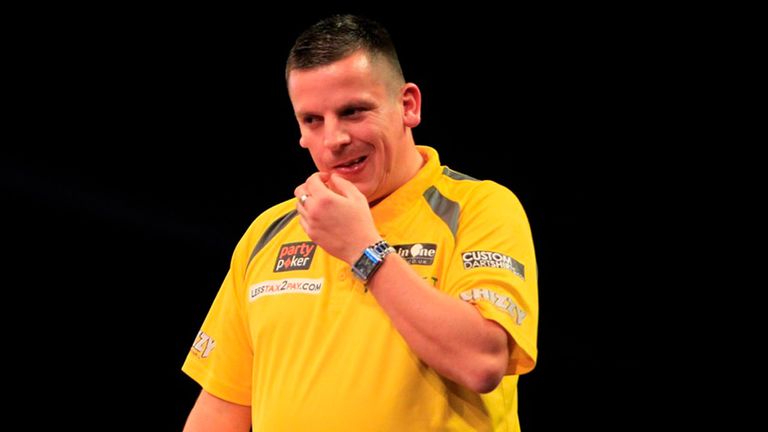 A very even game, this. Both players didn't have the best of Premier League campaigns. Simon – in the first four or five weeks – had an illness that really knocked him backwards, but he's coming back. He's a good scorer, been missing a few doubles, but that's the same as Chisnall.
Chisnall has got this little bit of a snatch in his throw, and he's really got to keep an eye on it, otherwise it'll increase and it'll end up costing him big time. If Simon gets into him early then you'll see it come out a lot more.
I'm going to go with a Whitlock win, here, because Chisnall just hasn't had that scoring power that he possesses – he hasn't had that for a little while now, so I've got to go with the Aussie.
The winner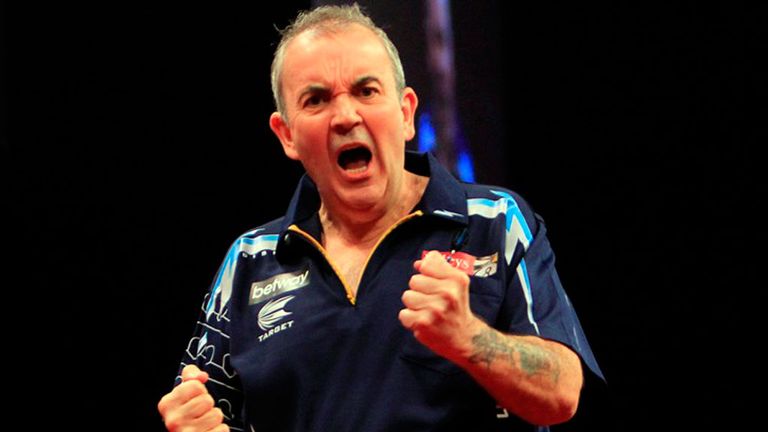 I think the bookies will put Barney as one of the favourites, but I'm not. I keep going for Phil, but I think Phil's going to do well - I think it'll be between him and Van Gerwen. They're the two who I think will contest the final, and then it's the flip of a coin.
The heat is going to play a factor – it's 40 degrees here at the moment. When the sun goes down it'll still be 35 degrees. You're coming from an air-conditioned room into that heat, and for the first four or five legs it could take that long to condition yourself, so the person who gets that control quicker gets the lead, and when any of these players get the lead they're hard to pull back. That's definitely going to be a factor here – the heat, and the humidity as well – it really is hot.