Stephen Bunting: Lakeside Champion talks PDC switch and World Matchplay hopes
Bullet expects 'special' moment when he takes to Blackpool stage
Last Updated: 18/07/14 7:55pm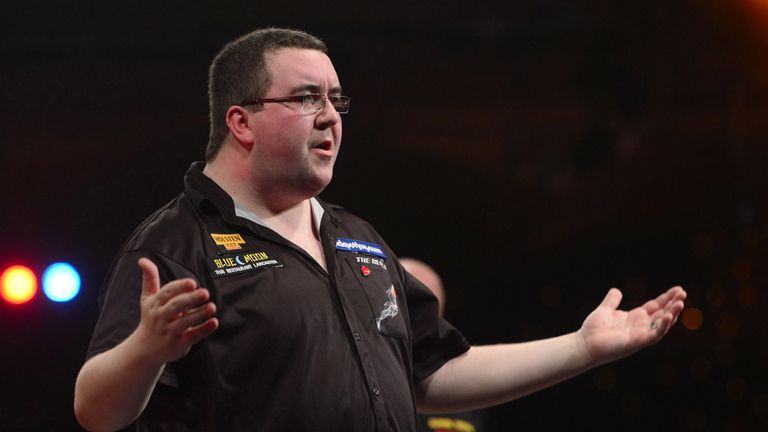 Stephen Bunting has vowed to let his darts do the talking when he takes to the stage at Blackpool's Winter Gardens for the very first time.
The BDO World Champion, who made the tough decision to switch to the PDC at the start of 2014, has produced some sizzling form to qualify for the 32-man World Matchplay, earning more ranking points in six months than many of his rivals could manage over the two-year qualification period.
The Liverpool native faces the colourful Peter Wright in the first round on Monday and told Sky Sports he doesn't need any gimmicks to win over the fans at one of the PDC's biggest events of the year…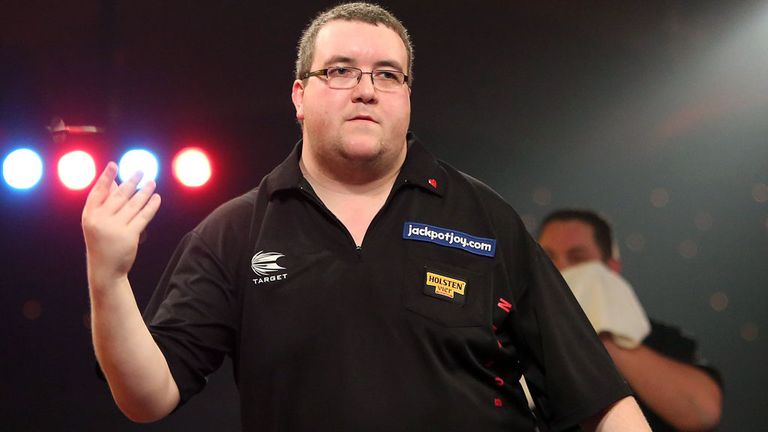 skysports.com: You've been in the PDC for six months now after making the switch from the BDO. How do you feel things have gone?
STEPHEN BUNTING: I think it's gone really well. The main priority when we switched over was to qualify for the Matchplay event and I have got in that. I've also just received a call to say I'm going to Sydney as well, so things couldn't be better at the moment. I think they've awarded me a wildcard for that because I've done really well. People expected me to do well – but maybe not as well as I've done. It's all good and hopefully I can have a good run in the Matchplay and show people what I can do.
skysports.com: It was always going to be an uphill task to earn enough ranking points to qualify for the Matchplay and yet you managed to pull it off. Were you confident you could make it?
SB: It was a two-year plan. The rankings are done over two years, so obviously it was going to be tough to try and catch the players I was chasing, but I know my form was good after the switch. I won my second event and that sort of settled me down into the PDC and I have gone from there really.
skysports.com: Was it a tough decision to move over?
SB: Yes. It was probably the hardest decision I have ever had to make. Me and my manager sat down for many, many hours discussing the possible move. A couple of years before I was thinking about doing it, but I always wanted to win the Lakeside so it just felt like the right time to make the switch and to play against the world's elite.
skysports.com: Have you noticed a big gulf in standard between the two organisations? Is the gap as wide as people say it is?
SB: Yeah. When I played in the BDO I never really saw it. I used to watch the TV darts all the time, but you don't see the floor games. You have to average between 95 and 105 just to win games on the floor in the PDC. That's a massive difference.
skysports.com: You were playing in a Tour event in Germany over the weekend. Was that good preparation for the big one in Blackpool?
SB: I didn't play particularly well to be honest. I lost in the last 32 to Jamie Caven, but Jamie played well and I never played totally well. I won't be dwelling on that game. My form throughout the season has been really good and that was just a little bit of a blip. I don't know what happened, but hopefully a few hours on the practice board will get me ready for the weekend.
skysports.com: Are you looking forward to heading up to Blackpool this week?
SB: I can't wait. It's only about 40 minutes from my house, so I'm going to relax at home. I won't be staying in Blackpool and I can just travel down on the day of my match. I'm going to hammer the board all week and prepare myself right for it. Hopefully things will go right on the night.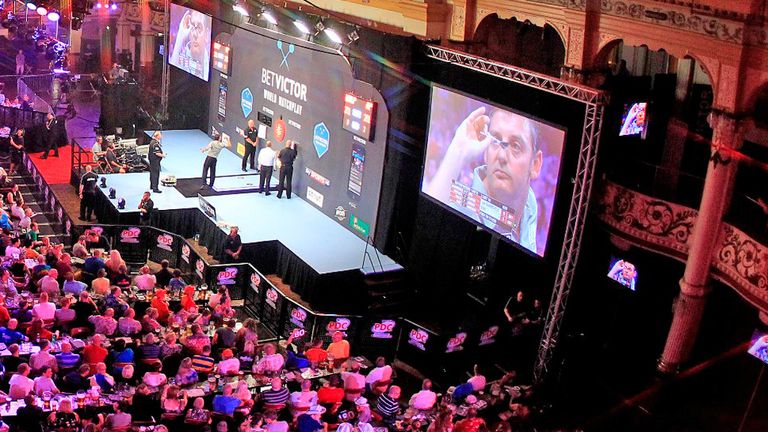 skysports.com: You've never played at the World Matchplay before, but have you any experience of what is known as one of the best atmospheres in darts?
SB: I went to watch Dave Chisnall last year, and also a couple of years before that to take in the atmosphere. I never thought I'd ever get the chance to play there. The crowd is fantastic and it's going to be very special when I step onto that stage. I don't know how many people the Winter Gardens holds, but every time I've been it's been really warm – and I have to take that into account because this is really my first PDC major.
skysports.com: As it's your first full televised Sky major, what would you see as a good result?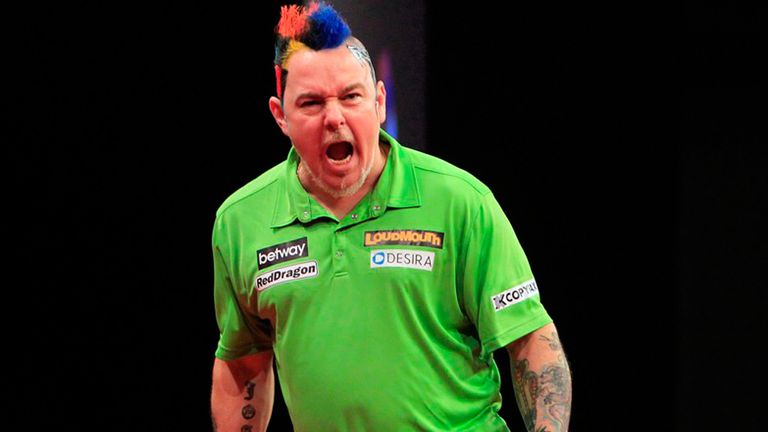 SB: I've not looked past Peter Wright yet. Peter has been a fantastic player and got to the final of the World Championship last year. It's going to be a tough game, so I'm just preparing for that game. I've not looked at anything past that and if I can win that game I think it would settle me down into the tournament and I can relax and look forward to the next game.
skysports.com: Your opponent is quite famous for his wild, colourful hairstyles. What do you think of that? Would you ever be tempted to sport a green Mohican on stage?
SB: I definitely wouldn't! Haha. It's a gimmick, isn't it – but it gets the fans on his side. It's something that players tend to do these days, but hopefully I can let my darts do the talking and I can pick up from where I left off in the BDO.
World Matchplay Darts 2014 starts this Saturday from 7pm on Sky Sports 1. Stephen Bunting faces Peter Wright on Monday evening at 7pm.
Stephen Bunting will be playing with Target Darts at the World Matchplay in Blackpool. Click here for more information about their range.