Gary Anderson chasing further world and Premier League glory
By James Dielhenn
Last Updated: 12/01/16 2:33pm
Gary Anderson wants to continue his oche dominance by winning hat-tricks of World Darts Championships and Premier League Darts.
The Flying Scotsman recently lifted the Sid Waddell trophy at Alexandra Palace to win his second consecutive world championship, and is set to defend the Premier League title he captured last year when the tournament returns in February.
Having won his first Premier League in 2011, Anderson wants to establish himself as the world's top player by winning it for a third time when he meets Adrian Lewis on the opening night, live on Sky Sports.
They've taken the top 10, stuck us in, and we're going to see who the best is after 16 weeks.
Gary Anderson
"I'd like to win the Premier League three times and the Worlds next year," Anderson told Sky Sports.
"It's going to be a good one this year, the Premier League. It's the top 10 in the world. They've taken the top 10, stuck us in, and we're going to see who the best is after 16 weeks."
Anderson will collide with Lewis on the first night of arrows in Leeds in an immediate rematch from the World Championship final.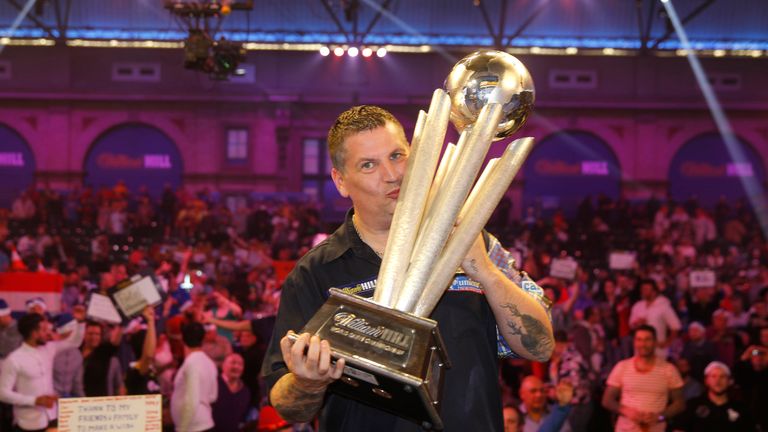 He's eager to quickly repel any backlash from Lewis from their Ally Pally meeting when they play again next month.
Anderson said: "We might as well start off with it, how it finished. I've got to start right away because Adrian will come out guns blazing.
"He's a good friend of mine, Adrian. I thought the World Championship final was going to be fireworks, a lot more 180s and few more big finishes. It felt scrappy between the two of us but once we got off and saw the stats, it seemed like a good game."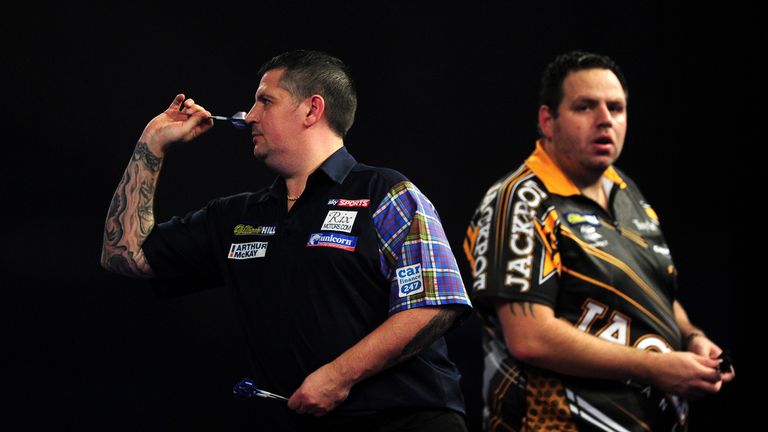 Anderson was quick to reassure fans that he is working towards fixing the vision problems which threatened to derail his World Championship win.
On several occasions at Ally Pally he appeared to struggle to see the board but believes his sight will not cause disruption during the Premier League.
"I can see the dartboard clear, but as I keep telling people, it's when the dart is near the wire," he said. "I can't tell if it's in the double, the single, the treble or outside the board. That's where I have my problems. So I've got to get that looked at.
"It does help if the ref shouts. If he shouts 'game shot' you know it's in!"
Premier League Darts begins on February 4, live on Sky Sports.