Gary Anderson fit and ready for Premier League clash with Michael van Gerwen
By Richard Damerell
Last Updated: 11/02/16 9:42am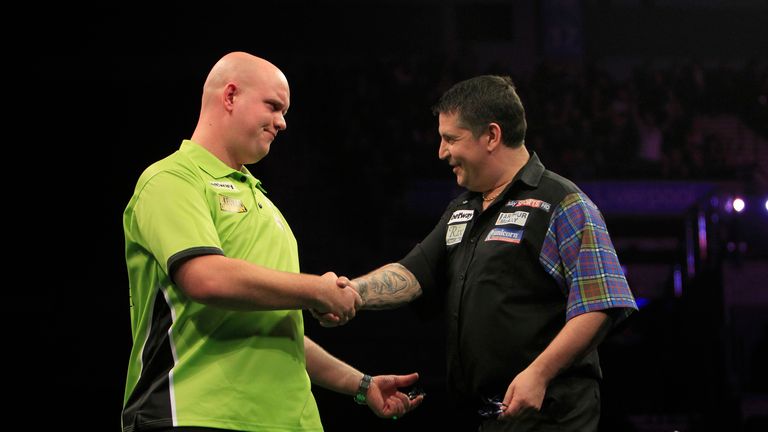 Gary Anderson hopes to inflict another Premier League defeat on Michael van Gerwen after recovering from a debilitating virus.
The Scotsman could not start the defence of his title on night one after being stuck down with a draining bout of flu, but he will return to face world No 1 Van Gerwen this Thursday, live on Sky Sports.
Anderson has revealed that he was bed-ridden for much of last week and could not even watch as Van Gerwen began his campaign with a 7-4 defeat against James Wade in Leeds.
"I'm feeling better. I'm still not 100 per cent, but I'm definitely a lot better than what I was," Anderson told Sky Sports.
"My son has had chicken pox and I've not had chicken pox so I thought I might be getting shingles, but it was just a right bad flu going about and it absolutely crippled me.
"I couldn't even stand. From my toes to the top of my head, I was just in so much pain. Even putting a t-shirt on was hurting my back. My skin was that sore, it was terrible. I have never been so ill like that in my life.
"I had to be ill to miss a game of darts. I never watched it. I was in my bed trying to sleep. I just saw a few of the results the next day, but I never watched any of it."
The back-to-back world champion will sharpen his skills on the practice board before heading to Newcastle and is relishing another showdown with Van Gerwen, who he defeated in last year's final.
I love playing Michael, he's top of the tree and it's my place in the world to knock him off.
Gary Anderson
"I'm looking forward to it," he said. "Remember, he's not won a game yet. It could be two for two. I'll get up the road tonight and I'll get a few hours in and a few tomorrow to get ready for it.
"I love playing Michael, he's top of the tree and it's my place in the world to knock him off. He knows that's what happens - you get to the top and everyone wants to beat you. To me Michael is a darts player, simple as that, if I couldn't beat him I wouldn't be playing darts.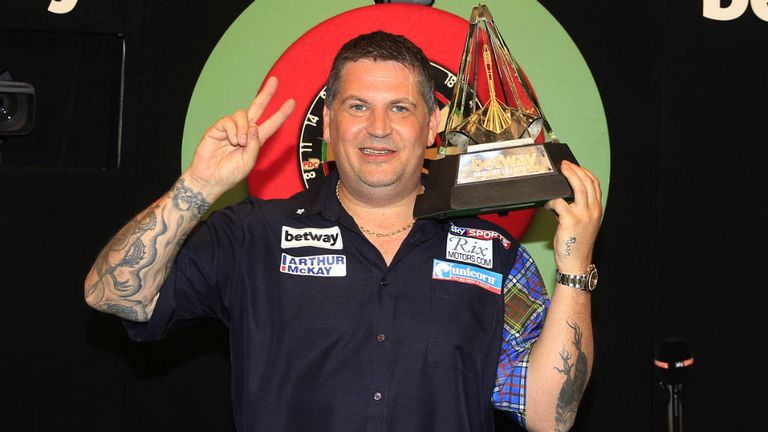 "I'm there to beat him and he's there to win it. It should be a good one I hope.
"He fires me up, he gets me going. I think everyone I play are rivals now. I'm good friends with Adrian Lewis, but on stage we want to beat each other up. Every player that you play is your rival. You're mates off the stage, you're not mates on the stage."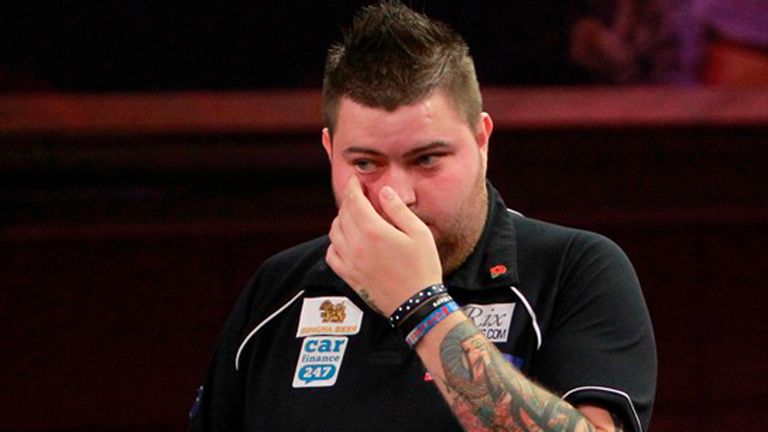 Anderson has acted as a mentor for Premier League debutant Michael Smith and was bitterly disappointed that he could not offer words of advice as the 25-year-old started his season with two humbling defeats.
"I was a bit naffed that I could not be there for Michael Smith's first game," said Anderson. "That was the thing that kind of got to me.
"It was his first game in the Premier League and I know what the boys are like, they will have started with the banter so I could have been there to stick up for him.
"It's a big change for him, a young lad being in that, but I think he will know what to expect this week."
Watch night two of the Premier League this Thursday night, starting at 7pm on Sky Sports 1.  Or watch for £6.99 without a contract, on NOW TV