Paul Nicholson says clash with Colin Osborne could spark World Grand Prix Darts campaign
Paul Nicholson says Thursday's match with Colin Osborne gives both players a chance to return to form.
Last Updated: 11/10/12 5:20pm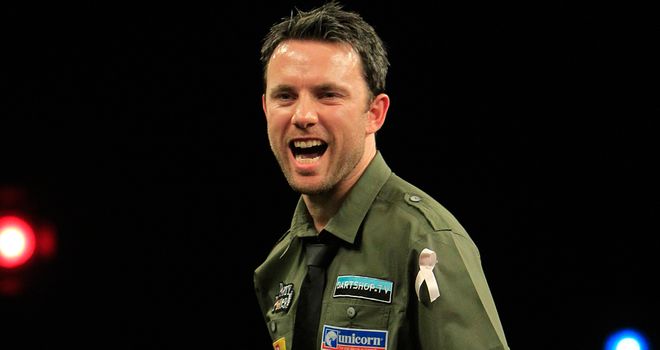 Both Nicholson and Osborne have slipped down the rankings this year after suffering a loss of form, with the Australian World Cup of Darts finalist in danger of dropping out of the world's top 16 at present.
Osborne, a former UK Open finalist and Championship League Darts winner, has slipped to 26th in the world rankings but came from a set down to defeat two-time World Grand Prix winner James Wade on Monday.
Nicholson admits reaching the quarter-finals will be a boost for the winner of Thursday's clash, and is expecting a tough contest.
"Three years ago at around this time, Colin was probably the best player on the planet," said Nicholson. "He beat me in that period and I thought I couldn't live with him.
"But they say that form's temporary and class is permanent, and Colin has got class in abundance. I don't know what kind of game it will be on Thursday but he'll have gained a lot of confidence from his win over James.
"I've played him a few times, but never in the double-start format before so it will be interesting and I'm looking forward to the game. It's nice to actually be in the tournament a little bit further because this year hasn't been my best.
"I get the feeling that if I'd got to the quarter-finals of the UK Open in June - when I lost to Denis Ovens 9-8 in the last 16 - my year might have been a bit different, but at the same time I've been very smart this year and I'm trying to build a bit of momentum.
"I've got a smile on my face and nobody's going to take that from me."
Laughed
Nicholson had been whitewashed 6-0 by Andy Hamilton in the European Championship last month, but bounced back well in Tuesday's World Grand Prix opener against Michael Mansell as he progressed in straight sets.
"After the game against Andy I went backstage I almost laughed," admitted Nicholson. "I didn't feel bad when I was practising, but something wasn't clicking.
"It felt so much better on Monday and I was actually enjoying myself.
"All the hard work I've put in over the last six weeks or so shone through - when I was in danger of losing the first set I pulled out a great leg, and that gave me confidence."